AEW Destroys NXT in Ratings Battle After Sting's Massive Pro-Wrestling Return
Published 12/04/2020, 1:07 AM EST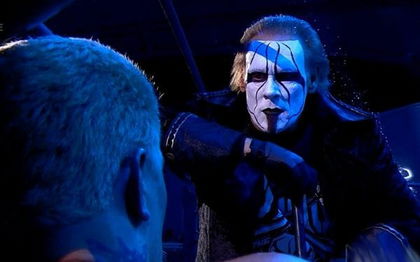 ---
---
The much awaited results of the latest installment of the Wednesday Night Wars are in. As expected, AEW Dynamite annihilated NXT through its jam-packed "Winter is coming" episode.
ADVERTISEMENT
Article continues below this ad
In an episode that featured the massive debut of the 'Icon' Sting, a new world champion, and a revolutionary collaboration, AEW attracted a massive 913,000 viewers. On the other hand, NXT was reduced to an embarrassing 658,000.
ADVERTISEMENT
Article continues below this ad
Coming to the much talked about 18-49 demographic, AEW maintained its unassailable lead. While Tony Khan's show bagged in a 0.42 rating (massive increase from last week's 0.26), NXT could only manage a 0.16 (down from last week's 0.20).
AEW Dynamite and NXT put on a fantastic night of professional wrestling
Even though AEW Dynamite was the better show by a large mile, NXT put up a more than formidable opposition.
The very talented Shotzi Blackheart defeated Raquel Gonzalez in a highly entertaining ladder match in the main event.
However, despite the exceptional talent of the two young women, they were no competition for a certain black jacket clad, baseball bat wielding vigilante, who is a sweetheart of the professional wrestling community.
Every fan saw themselves in the emotional Tony Schiavone, who made Sting's TNT return even more special with his iconic on-screen meltdown.
On their part, AEW were very intelligent in the structuring of their show. They placed Sting's debut just before the titanic main-event clash between Jon Moxley and Kenny Omega.
As a result, many old-school fans who might have stopped watching professional wrestling, stuck around for the headlining battle.
Hence, not only was AEW able to bank upon the ever-reliable nostalgia factor, it used the same to shine spotlight upon its younger generation. The intriguing stare-down between Sting and Darby Allin also made the company's intentions very clear.
Are these ratings here to stay?
Next week, Sting is set to explain the reasons behind his return. Needless to say, AEW will see a bigger surge in its numbers.
AEW also announced that it has signed Sting to a muti-year contract and as a full-time performer. Hence, he will certainly be involved in a major programme on AEW television.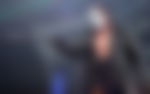 ADVERTISEMENT
Article continues below this ad
The quality of that programme will determine whether AEW is able to retain all the new viewers that it has gained.
This writer doesn't wish to be a meaningless naysayer, but even TNA had legends like Sting, Hulk Hogan and Ric Flair in its ranks once. However, it ruined its momentum through disastrous booking decisions.
We have many reasons to believe that AEW won't follow a similar path. Cody Rhodes and his team have proven in the past that they have a better pro-wrestling acumen than people credit them for.
ADVERTISEMENT
Article continues below this ad
The way they utlize Sting can become the defining feature of their booking legacy.