AEW Superstar Chris Jericho Names WWE Hall of Famer as the Best In-Ring Performer of All Time
Published 02/06/2021, 7:38 AM CST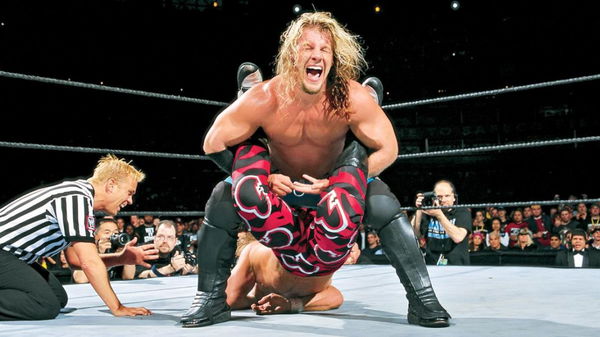 ---
---
Chris Jericho vs Shawn Michaels is undoubtedly one of the most entertaining feuds of all time. The storytelling in their matches and segments was on a level only a few can match. All of this was only possible because both men were distinguished geniuses in the art of professional wrestling.
ADVERTISEMENT
Article continues below this ad
Chris Jericho believes HBK is the Best Wrestler in the ring
'Le Champion' Chris Jericho recently appeared on the Hollywood Raw Podcast where he answered a ton of rapid-fire questions.
ADVERTISEMENT
Article continues below this ad
Adam Glyn asked 'Y2J' who, according to him, is the best wrestler. And he instantly responded with WWE Hall of Famer Shawn Michaels' name. It was a very prompt answer too, compared to his other responses.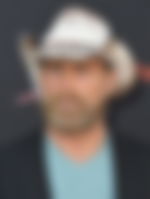 In fact, Jericho had to think for a few seconds before naming the best mic worker but not even a nanosecond before he took HBK's name as the best wrestler ever. When asked about the best microphone wizard ever, he said, "Probably The Rock." See the 'probably' there, right?
Jericho and Michaels were both arch-rivals and indulged in two very interesting feuds in the 2000s that left an indelible impact on fan memory.
Considering all the history they've shared and the 'Heart Break Kid's' immaculate wrestling prowess, it was a simple answer for Chris Jericho.
Looking back at Jericho's past with Shawn Michaels
The saga between Chris Jericho and Shawn Michaels began when Jericho started calling himself the next Shawn Michaels. Michaels had returned after a four-year retirement, and this was his second major feud post that.
The two faced off in an epic match at WrestleMania XIX, which is one of the greatest WrestleMania matches of all time!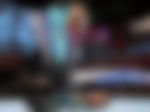 The second time these two men crossed paths was years later in 2008 when Y2J mauled 'The Showstopper' during his Highlight Reel talk show.
This feud blossomed further when Jericho attacked Michaels' wife after the latter announced his retirement from in-ring competition.
The attack on his wife reignited the fire inside Shawn Michaels, and he denounced his retirement. Their ladder match at No Mercy 2008 is one of the most classic ladder matches of all time.
The feud ended when Michaels lost a World Heavyweight Championship match against Jericho.
ADVERTISEMENT
Article continues below this ad
Both men had impressive chemistry, and it truly showed. Jericho vs Michaels was not only PWI's Feud of the decade but also Feud of the Year in 2008. With all the accolades and history, even we agree with the 'Demo God.'
What do you think? Let us know in the comments.
ADVERTISEMENT
Article continues below this ad