AEW Superstar Lashes at Stephanie McMahon After WWE Celebrates a Major Milestone
Published 10/21/2020, 8:00 AM EDT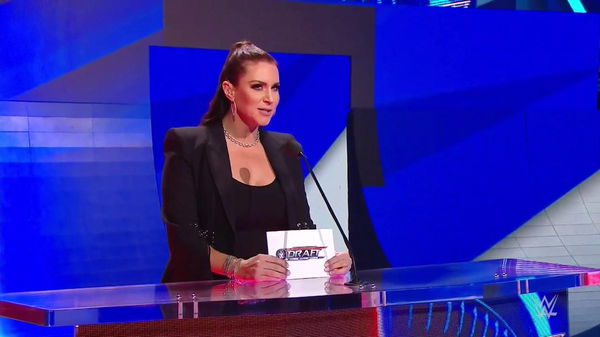 ---
---
AEW superstar Jake Hager, formerly known as Jack Swagger in WWE, recently took a huge shot at Stephanie McMahon. A few days back, PR news gave awards to all companies who contributed towards CSR. One organization to receive recognition for the work towards society was WWE. The company was in the elite pool including other top companies like Aflac, Anheuser-Busch, Delta Air Lines, ESPN, Human Rights Campaign, JetBlue, Mastercard, PwC.
ADVERTISEMENT
Article continues below this ad
Erika Bradbury, Editorial Director of PR NEWS, released the following statement regarding all the companies who contributed.
"In the midst of a global pandemic and social unrest, corporate social responsibility has never been more important. It's become even clearer this year that it's not enough to simply tweet a message of support. Both internal and external stakeholders expect, if not encourage, companies to walk the talk and prove their statements in actions."
ADVERTISEMENT
Article continues below this ad
McMahon could not help but share her joy on Twitter about WWE receiving the award. She also spoke about the mission WWE has always had.
It is no secret that WWE sacked multiple staff and close to 20 superstars in April because of COVID budget cuts. According to rumors, WWE sacked many superstars so that Vince McMahon wouldn't have to compromise on his profit margin. Jake Hager left the company many years ago and wasn't one superstar to face the sack in April. However, his frustration is still understandable as he himself was a WWE superstar and many of the released superstars are friends with him.
While Stephanie is celebrating the accolade of the company, she has an accolade of her own personal achievement.
Stephanie McMahon wins the second most influential Chief Marketing Officer
Stephanie McMahon has now been a pioneer in the WWE for close to two decades now. She started working at the age of 14 as a receptionist and works hard till today with a vision of making corporate life gender equal with women getting equal chances.
Her efforts have definitively shown massive results with her contributions resulting in a lot of success for WWE. McMahon can now add another accolade as the second most influential Chief Marketing Officer, according to the high-end business platform.
ADVERTISEMENT
Article continues below this ad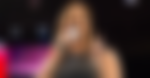 Forbes wrote, "She's a big proponent of WWE Superstars growing their own brands via social media. She has also championed women's equality in the WWE."
This prestigious list also features leaders from companies such as Google, Apple, and Microsoft. However, Hager's comment will attract attention as well. What do you make of the AEW Superstar's reply?
ADVERTISEMENT
Article continues below this ad