All You Need to Know About the Chris Jericho Podcast
Published 08/18/2021, 1:00 PM EDT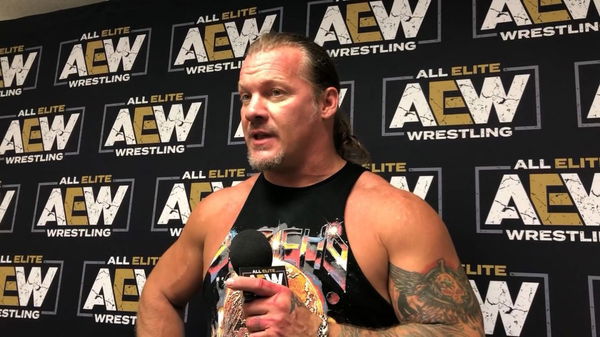 ---
---
Some arguably consider that Chris Jericho is the GOAT of Pro Wrestling. He undoubtedly has an excellent case for it. Chris has won Championships in every promotion he has stepped foot in. Furthermore, he has been part of timeless storylines, which have stolen the show on numerous occasions. Chris once had an entrance on his own cruise, as the champion of the promotion, to his own song.
ADVERTISEMENT
Article continues below this ad
Yeah, Imagine that. While Jericho has received success as a wrestler he has also dabbled in other forms of art. Jericho has a Band Fozzy, which is the hottest it has been at the moment. He has written bestselling books more than once.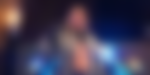 ADVERTISEMENT
Article continues below this ad
He also is rocking with his new Podcast. 'Talk is Jericho' has got the fans intrigued, quite like many of his characters. But, what exactly makes Talk is Jericho, the Wrestling Podcast to listen to?
Watch this story: Former WWE Superstars Who Are Thriving in AEW
Talk Is Jericho
Chris Jericho is certainly a head-turner wherever he goes. Be it to Japan as a marquee name or ruffling feathers by being the crossover star to AEW. Chris Jericho doesn't carry a fixed system or way in which he presents his show. He has had wrestlers from all over the world, different promotions, different countries on his show.
One reason Jericho's Podcast is very credible is the fact that he is still wrestling and has connected with the fans. Many instances include him breaking a match that is fresh in fans' memory.
He broke down his visit to Japan and his feud with fellow Canadian Kenny Omega. The two gave fans an insight on how they approached a very important match in wrestling history. He lets wrestlers explain their ambition and story. His Podcast is available on all major platforms like Apple Podcast, Spotify etc.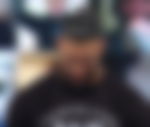 ADVERTISEMENT
Article continues below this ad
Chris Jericho And His Insights
Chris Jericho provides unbiased reviews of everything happening on the wrestling scene. He also has a knack for doing special watch along's which entice fans into the nostalgia of classic matches.
ADVERTISEMENT
Article continues below this ad
Chris also has valid outreach in other forms of entertainment which persuades any upcoming talent to be on his podcast. Well, Being on the list of Le Champion is definitely beneficial.
Fans will continue to turn to his podcast to catch all the latest in the world of pro wrestling. Jericho has a solid product on his hands and he knows it.