Bobby Lashley Advises Released Pro-Wrestlers Not To "Burn Bridges" With WWE
Published 08/18/2021, 7:30 PM EDT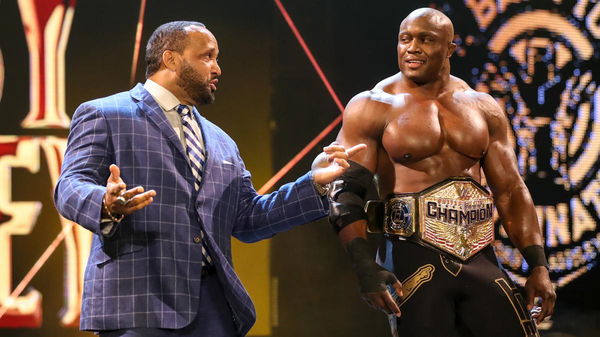 ---
---
WWE Champion Bobby Lashley is at the top of WWE Raw. Now, while he has been rising to the top, some people-wrestlers have been released during this time.
ADVERTISEMENT
Article continues below this ad
So, the champion spoke to Sportskeeda about this situation. He believes that the released Superstars cannot bad-mouth the company. This ruins any future chances of them being hired back by the company.
"Never burn bridges. I think a lot of times, people leave the wrestling business or leave one organization and feel the need to badmouth, and I think that's just ridiculous. I think every one of us kind of made our name from the WWE or from professional wrestling and made a lot of money."
ADVERTISEMENT
Article continues below this ad
Lately, several released Superstars had bad-mouthed the company, directly or indirectly. In fact, some debuted in other companies and then cut promos attacking WWE indirectly.
Watch This Story: Drew McIntyre to The Miz: The Rare Opponents of The Undertaker
Bobby Lashley has a message for fans
Coming to the fans, Lashley believes that the fans need to understand that wrestlers who bad-mouth a company, they don't understand the business. Therefore, he wants the fans to walk away from such wrestlers.
"I think that the fans need to understand that you see somebody that's fighting one organization or the other, just don't even pay attention to them. Lose them as a fan. Like, as a fan, walk away from them because they don't understand what the wrestling business is about. Everybody needs to eat. Everybody needs to feed their kids, and everybody wants to have a good show." H/t Sportskeeda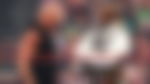 ADVERTISEMENT
Article continues below this ad
Unfortunately, this is easier said than done. Usually, fans do not connect with a pro-wrestler because of a company, but because of the character and the story.
Therefore, when the company releases a fan's favourite Superstars, they tend to move their attention to what the wrestler is doing next. Hence, the attention goes to the next company the wrestler will debut in.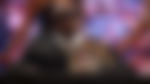 ADVERTISEMENT
Article continues below this ad
Currently, Bobby Lashley is in a storyline with Goldberg. The duo will battle it out at SummerSlam 2021. It's unlikely Bobby Lashley will drop the title to Goldberg at SummerSlam 2021.
Do you think Lashley deserves to continue being champion? Let us know in the comments below.