Braun Strowman Might Not Join Another Wrestling Promotion After His WWE Release, Here's Why
Published 06/06/2021, 11:00 AM EDT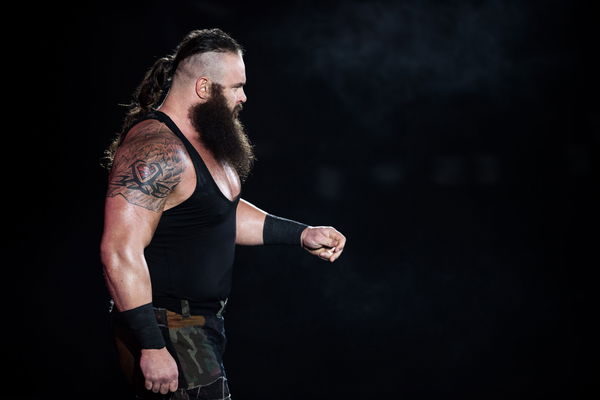 ---
---
The recent releases in WWE featured some heavyweight names. However, former Universal Champion Braun Strowman getting released was the most shocking of the lot. He even main-evented WrestleMania Backlash 2021 mere days before he was let go.
ADVERTISEMENT
Article continues below this ad
While many speculated on the reason for his release, some industry insiders revealed Strowman fell prey to the budget cuts for having a "heavy contract." Now, what is the next step in Braun's career?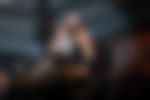 Some fans might say he could easily go to another promotion, but the reality is not so simple. In fact, Strowman proudly proclaimed his allegiance to Vince McMahon last year.
ADVERTISEMENT
Article continues below this ad
Braun revealed, "the day I take my wrestling boots off for WWE is the day I stop wrestling. I will not wrestle for anyone else. I've been given an opportunity from Vince McMahon and from WWE at life that I would have never gotten [anywhere else]. I told him a long time ago, the day I take my boots off from you, I'm done. And I mean that."
Strowman probably did not think about the possibility of his untimely release, but his statement surely makes things complicated. He might still turn up in AEW, Impact, or NJPW like many of his peers before him. The former World champion could also continue his career as a strongman beyond the squared circle, keeping his word.
The 'Monster among men' teased a return himself. He tweeted the lyrics of the famous Lynyrd Skynyrd song 'Free Bird', hinting at his current status as a free agent.
Watch This Story – Greatest verbal smackdowns of Dwayne "the Rock" Johnson in WWE
What is next for Braun Strowman?
While Tony Khan would be more than happy to have the former Universal Champion, the latter's claims might hinder that possibility. But nothing can be said for sure.
WWE Hall of Famer Booker T put the situation into perspective on his podcast. According to him, if the right promoter shows up, Strowman won't refuse. Strowman would get the same amount of money for less work.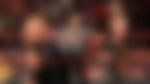 ADVERTISEMENT
Article continues below this ad
In terms of WWE, Strowman was not getting the treatment he demanded. Since his move to RAW, Braun asked for title opportunities ahead of WrestleMania 37, but he was put into a match with Shane McMahon.
After that, Strowman continued in his pursuit of the WWE Championship. Following many obstacles, Strowman was finally put into a triple threat match against Champion Bobby Lashley and Drew McIntyre. But Braun was unsuccessful.
ADVERTISEMENT
Article continues below this ad
In recent months, multiple talents have changes ships to AEW including fellow strongman Mark Henry, Big Show, Christian Cage and Andrade. If AEW president Tony Khan (or anyone) can make Strowman an offer he can't refuse, fans would see the latter joining the AEW (or another promotion) team in no time.