Chris Jericho Compares Young AEW Superstars to Roman Reigns, Seth Rollins, and Kevin Owens
Published 02/07/2021, 9:28 AM EST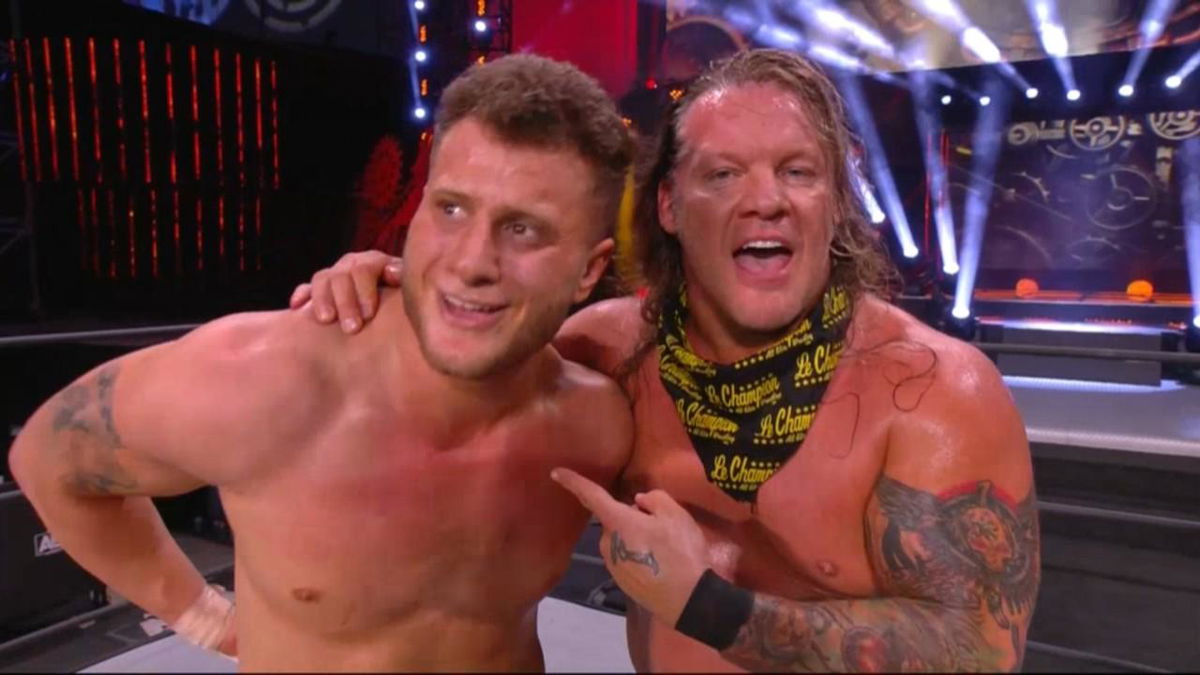 ---
---
Chris Jericho is an evergreen wrestler who has reinvented himself repeatedly with the evolution of the pro-wrestling landscape. Today, he is signed to AEW, where he's not only an active competitor, but is also a mentor for young talent.
ADVERTISEMENT
Article continues below this ad
Chris Jericho compares young AEW Wrestlers to Reigns, Rollins and Owens
The 'Demo God' recently sat down for the
Hollywood Raw Podcast
. He discussed everything from his new documentary to even an incident when a
fan punched
him! Answering one of the questions, Jericho reveled the Superstars he feels can become a big draw in the future.
ADVERTISEMENT
Article continues below this ad
Jericho said,
"There's a lot of guys, like Darby Allin, or Jungle Boy, or Orange Cassidy or MJF. All these types of guys that you see, it's the same as Roman Reigns, and Seth Rollins and Kevin Owens when I worked with them about 4-5 years ago in the WWE."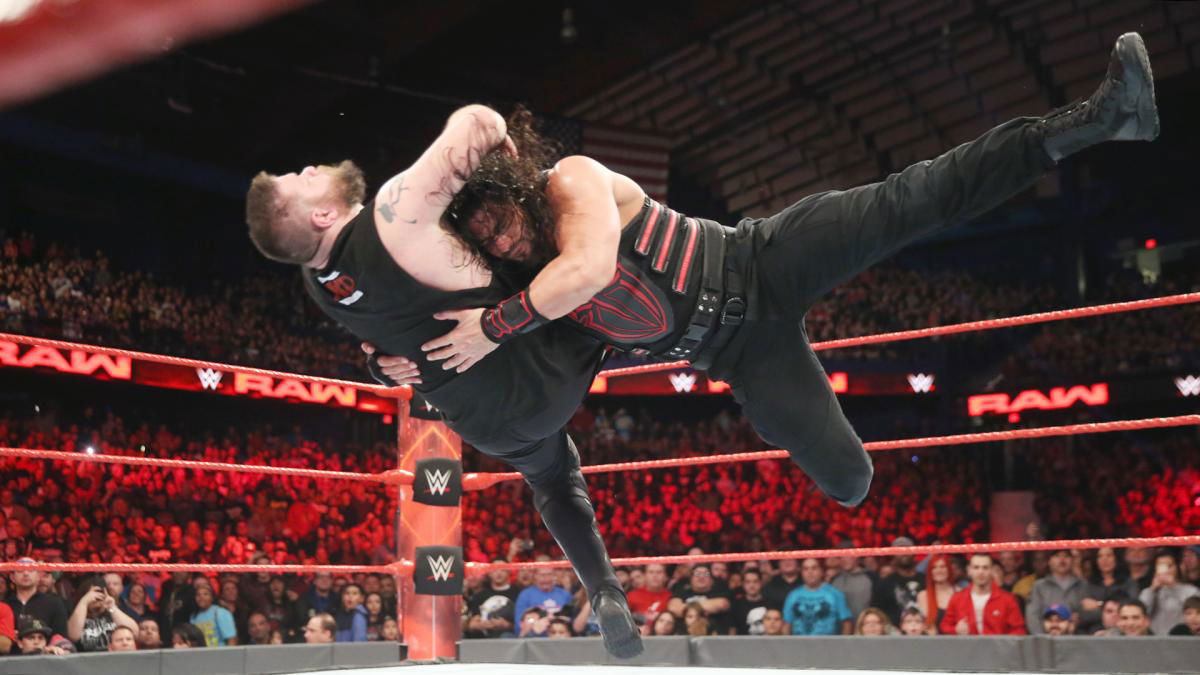 "You can tell they're at the cusp of becoming the main event, headlining, money-making (which is important), draws for us," he continued. "So, they've already got it inside of them. And it's my job to help them bring that out and lead them along the way.
"At some point, I'll explode into a puff of dust. But before I do, I'll try and impart as much wisdom and as much confidence as I can into the guys,"
concluded
Jericho
.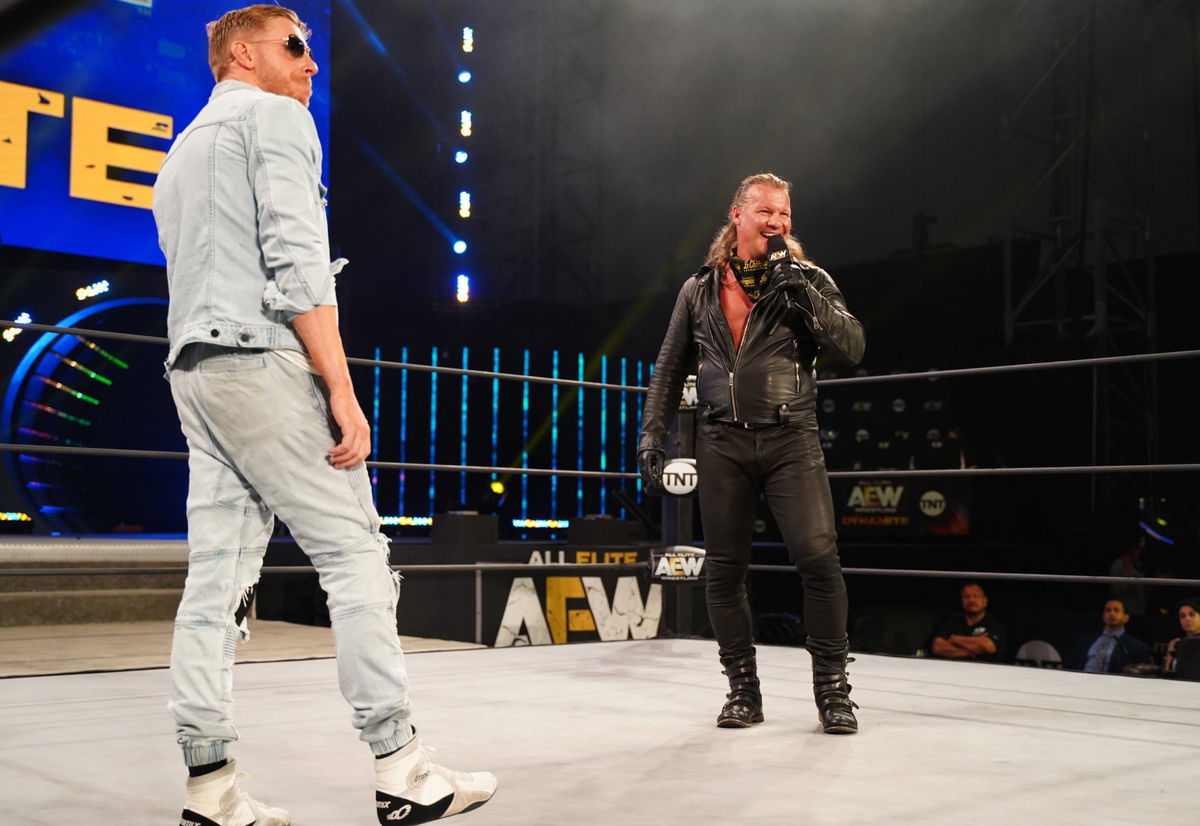 'Le Champion' pointed out the fact that a pro wrestler cannot keep wrestling forever. For that reason, AEW focuses on developing new talent.
We've already seen MJF and Orange Cassidy picking up steam through their respective programs with Jericho. All we need to see is if they can hold the pressure like
Roman Reigns
, Seth Rollins, and Kevin Owens have in the WWE.
The 'Painmaker' has done it all in pro wrestling. Now, he's giving back to the business by putting over young talent. Not just that, but he's also sharing his wrestling IQ with them!
ADVERTISEMENT
Article continues below this ad
Even in WWE, Jericho put over young talent instead of being selfish for individual accolades. But the way he describes the AEW atmosphere, it seems like he has a direct influence on the talent there. Either way, they're in the best hands.
Will the young stars he named climb the top of the pro wrestling mountain in the years to come? Let us know in the comments below!
ADVERTISEMENT
Article continues below this ad
More from EssentiallySports on AEW