Chris Jericho Reveals the Word Vince McMahon Hates the Most
Published 03/14/2021, 10:33 AM EDT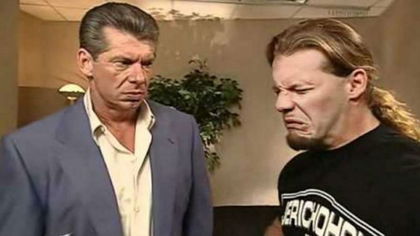 ---
---
Vince McMahon or Mr. McMahon, no matter what you call the man, is a pioneer of the professional wrestling/sports entertainment world. We've all heard stories of how Vince McMahon reacts to stuff backstage and a lot more. But this one from Chris Jericho will definitely crack you up.
ADVERTISEMENT
Article continues below this ad
Chris Jericho reveals the word Vince McMahon hates to the core
During a recent appearance on Rasslin' with Brandon F. Walker, Chris Jericho revealed that WWE Chairman and CEO Vince McMahon hates the term 'Rasslin.'
ADVERTISEMENT
Article continues below this ad
He said, "You know who hates the word 'Rasslin?' Vince McMahon. That's how he'll equate something if it's a bad idea. He'll go, 'Oh, that's such a Rasslin idea. That's just rasslin'."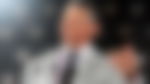 'Le Champion' jokingly advised Brandon to not tell Vince McMahon the name of the podcast if he ever plans to have him on it. Well, that's how much the WWE Chairman despises the word. But 'Rasslin' isn't the only word he despises, as there are a host of words and phrases that he likes to keep away from his ears.
Mr. McMahon has always believed that WWE is not a wrestling/Rasslin promotion. They are in the sports entertainment business, and they are a sports entertainment company.
Vince McMahon and words he doesn't like
Vince McMahon has banned several words in WWE, including words such as Belt, Pro Wrestling, Hospital. You can read our complete article on the words banned by Vince McMahon here.
Words are not the only thing Vince McMahon has banned in the WWE. He has also banned his Superstars from using Twitch and Cameo, sending out a third-party edict late last year. Thigh/Leg Slapping is the latest addition to the list of banned stuff from the Chairman.
ADVERTISEMENT
Article continues below this ad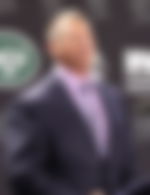 WWE Superstars have to be mindful of all the dos and dont's. Otherwise, it could be an expensive mistake for them, as Mr. McMahon keeps the smallest of things in mind.
Take the case of Braun Strowman, for example. The 'Monster Among Men' used the term 'title shot' on an episode of Raw, which left McMahon fuming backstage. The Chairman then caught Strowman by his collar backstage and told him he should've used the term 'title match' instead. Talk about little things!
ADVERTISEMENT
Article continues below this ad