Christopher Daniels in ROH: The Fallen Angels Illustrious Career Before Becoming an AEW Original
Published 03/03/2022, 5:30 AM EST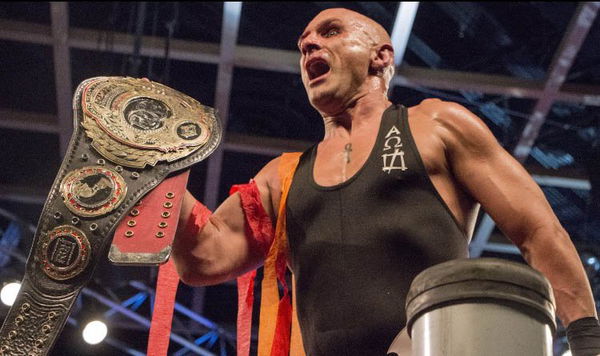 Christopher Daniels was one of the "Founding Fathers" of the Ring Of Honor (ROH). Twenty years ago, Daniels wrestled in the first main event of ROH titled The Era of Honor Begins. In 2002, he battled in a triple threat match against Bryan Danielson and Brandon Silvestry, Low Ki.
ADVERTISEMENT
Article continues below this ad
However, Christopher lost the game and broke the Code of Honor, which stated that all professional wrestlers should shake hands before and after the match. As a result, The Prophecy refused to shake hands with his opponents during ROH's first show.
ADVERTISEMENT
Article continues below this ad
Christopher Daniels was better known by his ring name, Fallen Angel. He achieved great success when he was a part of ROH. He was a cunning ring general and self-proclaimed "Smartest Man in the Room" over the years. Daniels has held all central Ring of Honor titles.
Why did Christopher Daniels leave ROH?
On January 2004, at ROH's Battle Lines are Drawn, The Prophecy (Christopher, B.J. Whitmer, and Dan Maff) battled against the Second City Saints (CM Punk, Colt Cabana, and Ace Steel) in a six-man tag team match. CM Punk earlier turned down the offer to join The Prophecy.
However, the game ended in disqualification when Whitmer accidentally hit the referee with a steel chair. In addition, after the match, CM Punk dropped Christopher from the top rope through a table with the Pepsi Plunge.
This caused Christopher Daniels to pay the price of pushing him out of the Ring of Honor. However, later it was revealed that, in reality, Fallen Angel's exit from ROH was a result of Total Nonstop Action Wrestling. TNA, later known as Impact Wrestling, pulled all their contracted wrestlers from all ROH shows due to the scandal surrounding ROH co-founder and promoter Rob Feinstein.
The Fallen Angel returned to ROH thrice in his career!
First, amid the summer of 2005. Daniels confronted CM Punk and challenged him for the ROH World Champion. He continued his journey as a regular member of the ROH roster until 2007. Christopher Daniels turned heel after his match with Erick Stevens in April 2007 and quit ROH for the first time.
The second time after his release from the TNA, The Fallen Angel returned to the ROH promotion on April 3, 2010. It was ROH's second live PPV, The Big Bang! During his second run with the ROH, The Prophecy defeated Eddie Edwards to win the ROH World Television Championship.
However, on June 26, 2011, Christopher lost the ROH World Television Championship to El Generico at the Best in the World event. The event again marked Daniels' final appearance for ROH to become a full-time member of the TNA roster.
Furthermore, Christopher Daniels made his third return to the ROH in 2014. In 2019, Daniels was offered a new contract with ROH on the first episode of that year. Ultimately, he was attacked by Shane Taylor, who ripped his contract.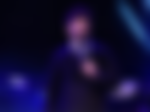 Christopher Daniels career highlights
The Fallen Angel has won multiple championships between ROH, TNA Impact, and New Japan Pro-Wrestling. Christopher became the first ROH World Champion in a 60 Minute Iron Man match against Spanky in 2002. 
He also became the inaugural ROH Tag Team Champions with Donovan Morgan defeating American Dragon Bryan Danielson and Michael Modest. The Prophecy has held all titles in the ROH. The Fallen Angel became the first ROH Grand Slam Champion in company history.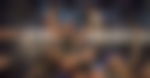 He also has four reigns as TNA Impact X Division Champion. Additionally, Daniels became the longest-reigning X Division Champion in TNA history. He has two reigns as Impact World Tag Team Champion during his time with Impact Wrestling. Daniels also achieved the IWGP Junior Heavyweight Tag Team Championship in NJPW with Bryan Danielson.
Christopher Daniels Net Worth
The Fallen Angel, aka Christopher Daniels, has appeared in most wrestling promotions throughout his career. His achievement in the ROH and TNA is unprecedented. However, when a professional wrestler jumps to different wrestling promotions, on the way, they don't earn a lot.
Regardless, Daniels is one of the famous and wealthiest wrestlers. With his current run with the All Elite Wrestling (AEW), he manages young wrestlers as head of Talent Relations.
According to allfamousbirthday.com, Christopher Daniels estimated net worth is approximately $1.5 Million. Meanwhile, popularbio.com suggests his net worth ranges from $1 million to $5 million.
ADVERTISEMENT
Article continues below this ad
March 3, 2022, the owner of All Elite Wrestling, Tony Khan, purchased the former founder's Christopher Daniels Ring of Honor. It will be a nostalgic ride for Daniels as he is currently signed with the AEW.
ADVERTISEMENT
Article continues below this ad
However, with ROH and AEW joining forces, Christopher Daniels' role in the company would be an exciting card to watch.
Watch This Story: The Undertaker to Stone Cold Steve Austin: WWE Superstars With The Most Eliminations in Royal Rumble History