CM Punk Brushes Off Rumors of Him Being Mystery Debutant at AEW Revolution
Published 03/05/2021, 8:38 AM EST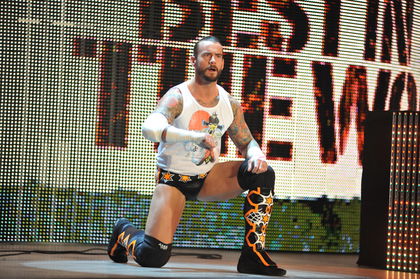 ---
---
The wrestling world hasn't stopped buzzing since AEW Dynamite on Wednesday night. For the uninitiated, Big Show announced on the episode that a 'Hall of Fame' worthy talent was about to debut at Revolution. Since then, CM Punk is a name that has been on top of everyone's minds, and rightly so.
ADVERTISEMENT
Article continues below this ad
However, Punk, just like Batista, is denying these rumors.
CM Punk denies AEW debut rumors at Revolution
ADVERTISEMENT
Article continues below this ad
All social media platforms blew with speculations regarding who the mystery debutant could be. It's a no-brainer that CM Punk's name is on top of that list, and even we believe the same.
But the 'Second City Saint' has followed in Batista's footsteps, denying rumors of being the mystery debutant.
During a Twitter Q&A, a fan asked Punk if he gets frustrated shooting down rumors of his return or debut. Amazingly, Punk had a very calm response.
His response makes one think that he's very detached from the wrestling world. However, he could simply be playing us all.
Nah I get it. It ain't all about me!

— player/coach (@CMPunk) March 4, 2021
Unlike Batista, CM Punk isn't a movie star. The former WWE Champion tried his hand at MMA in the UFC but was humbled in his first two fights.
Since then, Punk hasn't done anything that will generate a lot of buzz, apart from appearing as a Guest Analyst on WWE Backstage on FOX.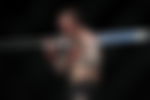 Furthermore, Punk is also filming a wrestling series with Stephen Amell from DC's Green Arrow fame. In case you've forgotten, Amell and Cody Rhodes are extremely good friends. What are we hinting at? Obviously, what you're thinking – Punk is the mystery man!
Why is Punk brushing off rumors if he is actually the mystery man?
The answer to the question is simple, to make sure that the element of surprise stays. There haven't been a lot of moments in recent memory of pro wrestling that have had so much intrigue.
The last time we saw something like this was when the world wanted to know the identity of the Anonymous General Manager of Raw.
ADVERTISEMENT
Article continues below this ad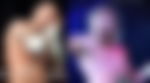 2021 has already given more shocks in pro wrestling than any other year. Plus, AEW is truly on a roll. First, they changed the landscape with the opening of The Forbidden Door. Second, the multi-year signing of WWE Legend The Big Show.
Tony Khan definitely has the money and resources to bring a top talent like CM Punk back to wrestling in an AEW ring. We strongly believe CM Punk is the mystery man. All this hype has to be for Punk or someone as big as him. If it's not, then it'd be an enormous disappointment.
ADVERTISEMENT
Article continues below this ad