CM Punk Criticizes The Rock's Legendary WWE Return For Unusual Reason
Published 10/07/2021, 1:22 PM EDT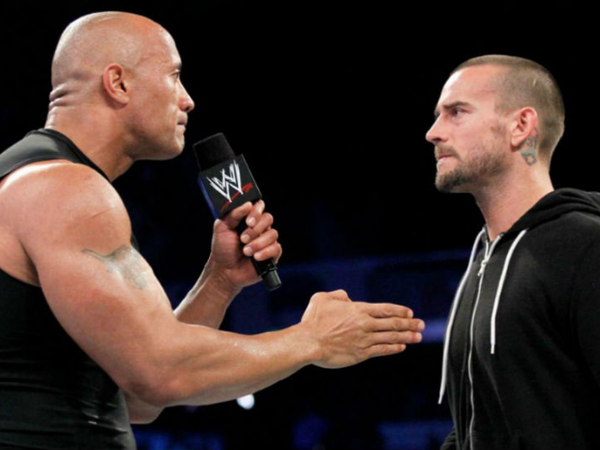 ---
---
There's a common assumption about WWE, and that is the company relies on bringing back former megastars and legends rather than creating new ones. This is something CM Punk is rather vocal about, especially about Dwayne Johnson aka The Rock.
ADVERTISEMENT
Article continues below this ad
During his conversation with Sport1 Wrestling, Punk revealed that WWE bringing back The Rock on Raw would have been fine, but he was on eight segments in that show.
The company dismissed Punk's contribution for the show and focused only on The Great One's return. This did not sit well with the current AEW Pro-Wrestler.
ADVERTISEMENT
Article continues below this ad
"When Rock came back on the first Raw, I was on like eight segments on that show. That's oversaturation with a capital O. To rely on me that much and then to say that I wasn't really that good is a little bit ridiculous, but they like their revisionist history."
He compared the content situation with AEW, and revealed that the younger company has balance.
"I think there's a happy medium somewhere that we're finding with AEW where everybody doesn't need to be on every show and we have tons of main event talent that can fill those other gaps." H/t SPORT1 Wrestling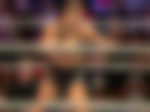 John Cena would agree with CM Punk
WWE does depend on former megastars to boost their ratings. Whether it's Cena returning or Lesnar, the company ends up investing more on returns than creating the next generation of legends.
Watch This Story: John Cena To The Undertaker: WWE Superstars Who Worked In Extreme Stipulation Matches
ADVERTISEMENT
Article continues below this ad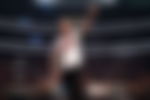 John Cena had focused on this point and explained the company should not rely on former Superstars. However, there is a certain foundation on which WWE functions, and that is Vince McMahon is reluctant to create new Legends and would rather stick to the ones he has already created.
If this goes on, soon WWE will be left with a roster full of talents, none of them good enough to headline main events. Now, that's not good!
ADVERTISEMENT
Article continues below this ad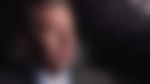 However, this is a good time to note that Vince McMahon is bringing back The Attitude Era with NXT 2.0. If it happens, it's possible McMahon has considered the idea of creating new legends, but will do so with WWE NXT 2.0.