CM Punk Fooled Vince McMahon to Approve His Infamous WWE Pipebomb Promo
Published 10/07/2021, 1:33 PM EDT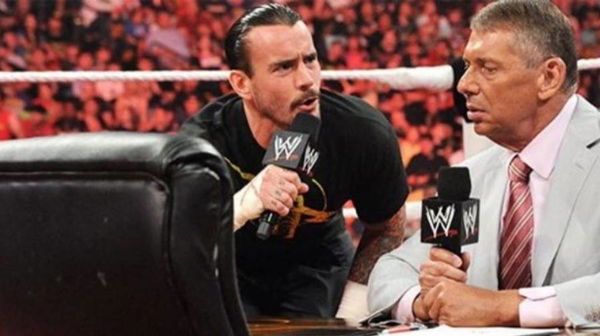 ---
---
CM Punk sitting down below the WWE TitanTron and delivering his 'pipebomb' promo is regarded as one of the, if not the best, promo of all time. In the promo, Punk took shots at seemingly everyone.
ADVERTISEMENT
Article continues below this ad
However, did you know that the promo was pre-approved by Vince McMahon? According to Punk, he gave The Boss Man an outline of what he was going to say out there.
Punk knew that if he gave away what he was actually planning on saying, Mr. McMahon would never approve of it. Speaking on the "Heelturn – Der SPORT1 Wrestling" podcast, CM Punk revealed,
ADVERTISEMENT
Article continues below this ad
"I had to make an outline for Vince and I didn't say anything I wrote in the outline, I just know that I needed him to agree and then I went out there and said whatever I wanted."
"I knew what I wanted to say and I knew I wasn't stepping over the line and I knew nobody was going to be pissed at me. The thing with live television is, it's easier to ask for forgiveness than permission."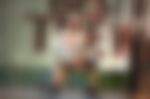 "If I would have asked him to say all that stuff, he would have been like, 'Don't mention Brock, don't mention Paul Heyman.' Those guys, at the time, were persona non Grata. He would have been like, 'What the hell is Ring of Honor? Don't mention New Japan.' I knew to make it the special piece of art that I wanted it to be. I had to go out there and say all of that."
CM Punk made the right decision
Punk revealed how he showed a mock draft to Vince McMahon, and he approved of it. He said, "I wrote up a mock draft of it and he said, 'Yeah, this is great.' He asked me to add something making fun of Stephanie. I was like, 'Okay.' I went out there and I did it and it was good so it doesn't matter."
Watch This Story – Roman Reigns To Sasha Banks: WWE Superstars' Entrances Captured With 8K Technology
We applaud Punk for not being afraid to take his stand in front of The Boss Man. Not many people in the wrestling industry have the guts to say one thing to Vince and do the other. Can you imagine the infamous pipebomb promo without all the name-taking? We cannot!
This is probably why he is 'The Best in the World'. It was the ruthless dragging of names of wrestlers and other authority figures, as well as breaking the fourth wall that made the promo what it is today.
ADVERTISEMENT
Article continues below this ad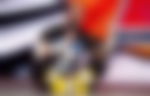 Every wrestling fan in the world knows and remembers about the segment. The popularity and hate for CM Punk that day went through the roof. It divided the fan opinions as always, but the love never went away.
Punk's All Elite Wrestling debut legit made the fans cry. His presence in the company is not only great for ratings but also for experience. The help young superstars like Jungle Boy can get from Punk's yesteryears is immeasurable.
ADVERTISEMENT
Article continues below this ad
What did you enjoy about the 'pipebomb'? Comment down below and let us know!