CM Punk is Open to Returning as a Creative Director
Published 05/01/2021, 12:03 PM EDT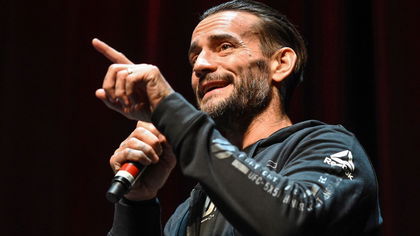 ---
---
When we talk about the biggest draws in professional wrestling, names such as Hulk Hogan, Stone Cold, and The Rock, immediately come to mind. There have been many others who've been major draws in the business, and one of them is CM Punk. Punk didn't fit in any of WWE's thought of a wrestler, but he still made his way to the top!
ADVERTISEMENT
Article continues below this ad
The 'Best in the World' has been out of the squared circle for seven years now. Despite that, fans have always waited for him to return. While Punk may not want to step inside the ring again, but he could definitely join and pull the strings backstage!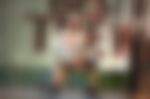 CM Punk open to backstage roles in pro wrestling
ADVERTISEMENT
Article continues below this ad
The 'Second City Saint' conducted a Q&A on his Twitter a couple of days ago. During the Q&A, he answered everything from the promotion he would like to make a return for to whether if he'd be open for a backstage role. Not just any role, the Creative Director's role! Punk did not deny the possibility. In fact, he said he would listen!
Having a wrestling legend like CM Punk as a Creative Director for any promotion is something fans can only dream of. With the way things have been over the past few years, Punk is happy with his acting and other ventures and does not intend to returning to the ring. However, one can say that his stance on a wrestling return has softened over the years.
ADVERTISEMENT
Article continues below this ad
If at all CM Punk does join as a Creative Director anywhere, it would be a huge asset for the promotion. Punk's impeccable wrestling knowledge would only give everyone involved a better idea to curate good wrestling content. We sincerely hope that the former WWE Champion does comeback to wrestling in some capacity.
CM Punk wrestled for various promotions such as ROH, TNA, and WWE in his 15-year pro wrestling career. He may have called it a career seven years ago, but everyone knows, someday, somewhere, CM Punk will return. Trust us, the chants will be deafening!
ADVERTISEMENT
Article continues below this ad