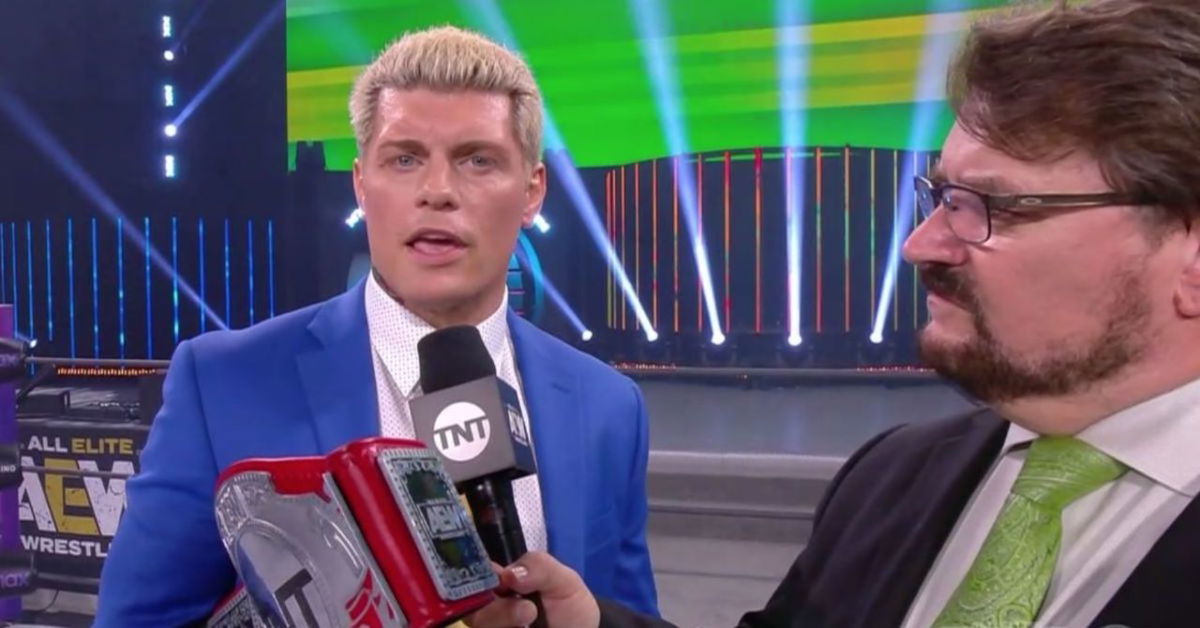 A distinct brand identity has been of prime importance to AEW ever since they started shop. When you venture into the professional wrestling business, the shadow of WWE obviously looms large. However, Cody Rhodes and like minded creative people have created a show that seeks to challenge WWE hegemony by being different from them at every point.
One of the classic strategies that the Vince McMahon led company uses is to completely ignore the existence of other wrestling promotions. For years, TNA was a banned word in WWE and we're pretty sure that AEW is meted out similar treatment.
On the contrary, Cody prides AEW upon its inclusive approach. In fact, they realize that they can't have the best talent in the world. That's why, his weekly TNT Championship open challenge features independent wrestlers from around the world who are not under AEW contract.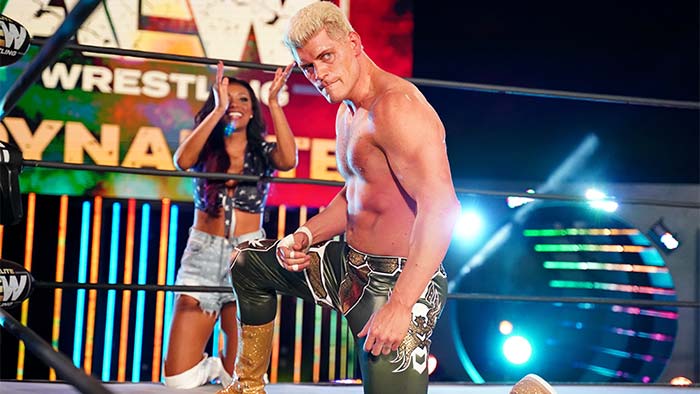 Another way in which AEW distinguished itself is by not letting go of any talent during the Coronavirus pandemic. WWE, on the other hand, gave the pink slip to a laundry list of Superstars.
Needless to say, Tony Khan and his promotion are gaining favour amongst free agents. However, there's only so many spots that they can provide. In a recent interview with ESPN, executive vice president Cody Rhodes revealed two free agents whom he's dying to bring into the company.
Cody reveals his choice of free agents
As per Cody, there are two Superstars who stand out from the back. Both of them are former WWE Superstars who were released during the pandemic budget cuts.
"I think there are two free agents that are on a lot of people's radar, that being Miro — formerly Rusev — and Matt Cardona, who was Zack Ryder. Obviously, those free agents should be on any radar. They have literally drawn money. They have TV experience. They have high-profile experience. They have locker room experience. The pros heavily outweigh the cons.
"Those are two great free agents. I'm not going to go as far to say that if I had to sign anybody, those would be the two that I would sign. But I think they're great free agents. I think if they have the passion for pro wrestling, they're going to continue to succeed."
Does AEW have space in its roster?
This is the difficult question. AEW has been expanding and there just isn't enough TV time to accommodate everyone. Week after week, there are talented Superstars who have to sit out because there's no space for them.
"Here's the trick. We only have a two-hour show. And a lot of our roster hasn't even been fully realized or seen yet. I want to make sure we honor individuals like that. If you bring in a hot free agent, that means someone is going to lose a spot. That's just the reality of it. In my capitalistic, cold nature that I have, I actually don't mind that, because that makes everybody else step their game up. But you do want to do it fairly and responsibly. The best wrestlers, no matter where they came from, you're going to want on your show."
Cody fulfilled one of these wishes earlier tonight when Matt Cardona made his big AEW debut. We expect to see Rusev in the promotion pretty soon. AEW has traversed upon a path of success that will only get brighter.
SOURCE: ESPN