Details on Brock Lesnar's Current WWE Contract, Will He Join AEW?
Published 02/25/2021, 10:36 AM EST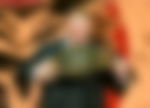 ---
---
AEW has definitely changed the landscape of professional wrestling since they came into the business. The company has roped in some top names, including Chris Jericho, Sting, and now, the Big Show. With so many WWE Legends jumping ship, one question arises – what about Brock Lesnar?
ADVERTISEMENT
Article continues below this ad
Will Brock Lesnar join AEW following free-agency?
'The Beast Incarnate' is a top draw anywhere he goes, and WWE knows it. Despite that, Lesnar and WWE haven't been able to come to terms regarding a new deal. It'll be a year in April since Lesnar's last WWE appearance at WrestleMania 36.
ADVERTISEMENT
Article continues below this ad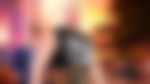 AEW is on its way to revolutionizing pro wrestling with the 'Forbidden Door' being open. An addition as big as Lesnar's will bring millions of eyeballs to AEW Dynamite. There is absolutely no one on the AEW roster today who is as big a star as Brock Lesnar is. Not even the AEW World Champion, Kenny Omega!
As per reports, Lesnar is demanding a whopping $3 Million from the WWE. However, the company is in no hurry to sign the 'Beast Incarnate.' Honestly, it makes sense not to sign Brock while there are no fans in attendance.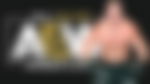 AEW can definitely offer the same amount to Lesnar. Plus, considering the fact that WWE has found the 'New' Brock Lesnar in Parker Boudreaux, we don't know how conscious Lesnar is about his position in the company.
Not just that, AEW World Champion Kenny Omega also recently shared that he versus Lesnar is one of his dream matches. With the quiet nature of the Big Show's signing, it can very well be possible that this was a hint from 'The Cleaner.' Who knows?
Chris Jericho believes Lesnar will not leave WWE
During an interview with Sportskeeda, Chris Jericho talked about the possibility of AEW signing Brock Lesnar considering he was no more under contract with WWE.
Jericho said it would take a lot of reassurance to know if Lesnar is a free agent or not. He said Lesnar may not be under contract but had some questions regarding the free-agent status.
The 'Demo God' had also added that no matter how lucrative deals they offer Lesnar, Vince McMahon will always have a counter. He said, "Even if you offered Brock a 100 'squillion' dollars, Vince has 200 'squillion' dollars in the bank.
ADVERTISEMENT
Article continues below this ad
"I don't think he's going to just let Brock leave to come to AEW. And I don't think he will let Brock go to UFC either. That's the game they play, and they're both very smart businessmen," continued Jericho.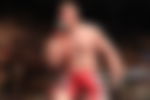 WWE and Brock Lesnar are known to stretch out things for negotiating Lesnar's contract. As mentioned earlier, WWE is in no hurry, and we believe they will sign him as soon as capacity crowds start returning to arenas for weekly shows. Till then, Lesnar can enjoy the Canadian winter.
ADVERTISEMENT
Article continues below this ad