ECW Legend Believes WWE Chairman Vince McMahon and AEW President Tony Khan Are Secretly Working Together
Published 08/11/2021, 8:01 AM EDT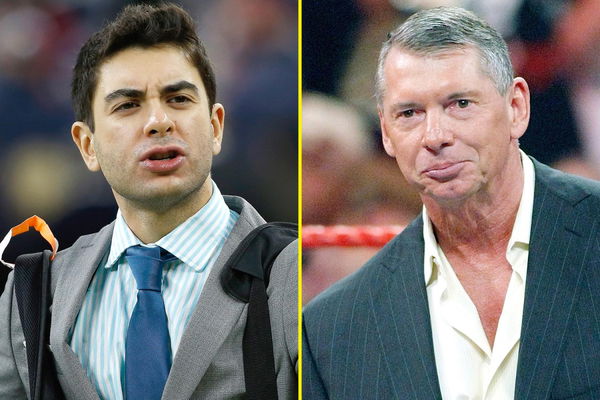 ---
---
AEW (Tony Khan) and WWE (Vince McMahon) have been battling it out in the past few months for viewership and talents. AEW, who has frequently picked up Ex-WWE Superstars is now getting backlash from the fans for not concentrating on their core wrestlers.
ADVERTISEMENT
Article continues below this ad
In contrast, WWE has also received its share of criticism for the spree of Superstar releases and blocking their living using the 90 days non-compete clause.
Former Superstars and Legends of the game have come up addressing the issue on multiple platforms. For example, former ECW Television Champion Gary Wolfe, known by his in-ring name Pitbull #1, came up with a wild theory that has surprised wrestling fans all over the world.
ADVERTISEMENT
Article continues below this ad
Gary Wolfe and his wild theory about Vince McMahon and Tony Khan
Vince McMahon is no stranger to the wrestling world, as the boss of WWE has turned to be a household name these days. On the other hand, Tony Khan is the owner of the new yet formidable AEW.
The wrestling fans have shown immense support to AEW and have also termed the brand an alternative to WWE. During this pandemic, WWE has released several Superstars to manage the books, and some of the names that the company has released have shocked the fans.
These Superstars such as Paul Wight, Malakai Black, Miro and more, end up getting signed by AEW, adding depth and experience to their roster. This giveaway of Superstar from WWE to AEW had made Gary Wolfe bring up a wild theory when he spoke to The Wrestling Inc. Daily podcast. Gary states that Vince McMahon and Tony Khan have a relationship between them, and they work together secretly.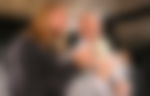 Gary said, "I watch WWE here and there. I'm very confused about how they're releasing so many people. I don't understand that. I'll give you an example. I think Vince McMahon may own AEW. That's just my opinion."
Watch this Story- John Cena, Becky Lynch, and More: Greatest Double Champions in WWE History
He continued, "Why is his guys rolling and they're going right there (AEW)?… He's getting rid of all the big guys, don't make any sense….  I'm starting to think that [there's a relationship between Vince McMahon and Tony Khan and AEW.]
AEW to sign more former WWE Superstars
ADVERTISEMENT
Article continues below this ad
AEW has been receiving criticism for signing most of the released WWE Superstars and singing WWE Legends who are past their prime. But it seems AEW isn't bothered about the criticism, as reports suggest AEW will sign more Ex-WWE Superstars to their show.
The biggest names that have risen from the reports are CM Punk and Daniel Bryan.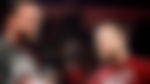 ADVERTISEMENT
Article continues below this ad
On the other hand, WWE has recently brought back their greatest money maker, WWE legend John Cena. Cena has been selling out arena and merchandise for WWE for the past few weeks. If reports are true, WWE is also working to bring back "The People's Champ" Dwayne "The Rock" Johnson and "The Beast" Brock Lesnar as they are eyeing these two megastars for WrestleMania 38.