"AEW Will Have the Best Rating in All of Wrestling"- Former WWE Superstar Makes a Bold Claim
Published 10/23/2020, 7:30 AM EDT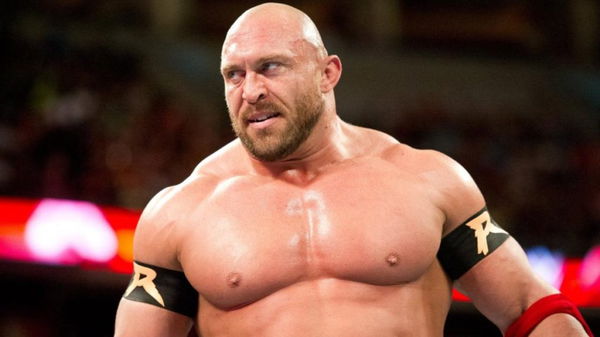 ---
---
If there is any superstar from the past who doesn't leave a chance to take shots at WWE, its Ryback. The former Intercontinental champion hates Vince McMahon and the company to hell and back.
ADVERTISEMENT
Article continues below this ad
Recently, Ryback took to Twitter and made a very bold prediction about the future of WWE. He has predicted that AEW will become the biggest company in all of pro wrestling.
AEW will have the best ratings in all of wrestling 1 year from now. Mark it down and don't forget it. 😊 @RybackTV

— The Big Guy (@Ryback) October 22, 2020
ADVERTISEMENT
Article continues below this ad
If Ryback's claim does come true, it won't be a surprise. Since its inception a year ago, AEW has always had the better of WWE in the ratings.
AEW Dynamite and AEW PPV's have won most of the weekly battles. In fact, WWE NXT has struggled to match up with AEW Dynamite. The reason can be fans loving AEW's brash, unapologetic, and savage style compared to WWE's PG era kid-friendly product.
Ryback's war with WWE is not only of words and Tweets on social media. The conflict between both parties has now entered the legal domain.
Ryback wants to expose WWE in an ongoing legal battle
A few days ago, Ryback took to Twitter to promise everyone he will expose WWE. Firstly, Ryback claimed that WWE suppressed his social media accounts. Another big issue was WWE owning the trademark of Ryback's name which he wishes to use while wrestling for other companies.
Never stop pushing for what you know is right. @wwe has suppressed my social media since 2016, but they can't stop me and I've risen above despite their attempts to stop me. I will win and win big, and I will expose them fully in the end. Never back down, health back let's rock!

— The Big Guy (@Ryback) October 18, 2020
ADVERTISEMENT
Article continues below this ad
In another big claim, Ryback alleged that WWE has relationships with various media houses. WWE gets them to publish slanderous material about various people.
.@wwe has paid certain online outlets that they have working relationships with to continuously put out slanderous articles, which paid ads are still being ran online. These are 100% facts and I won't stop and won't back down until what is right is made right.

— The Big Guy (@Ryback) September 17, 2020
The hate between Ryback and WWE is getting uglier day by day. While Ryback keeps talking against them, WWE hasn't spoken a word. Only time will reveal the fate of this fight.
ADVERTISEMENT
Article continues below this ad