From H.B. School of Wrestling to AEW, Every Pro Wrestling Promotion Chris Jericho Has Worked With
Published 03/28/2021, 11:00 AM EDT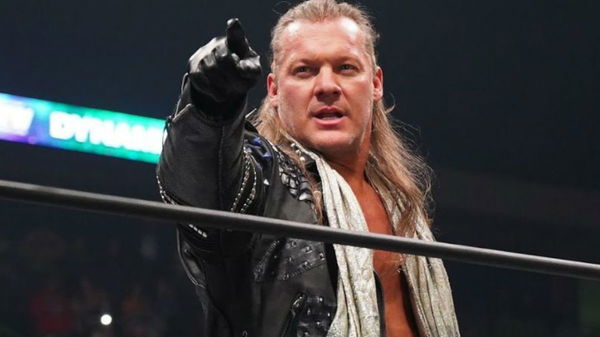 ---
---
If there ever was a wrestling superstar who knew how to make an entrance, it's Chris 'Y2J' Jericho. The American-born Canadian wrestler is also a musician, author, actor, media personality, and businessman.
ADVERTISEMENT
Article continues below this ad
Talk about being multi-talented! Y2J has a long illustrious career in wrestling, which, by-the-way, is still going strong.
However, the man we see today is a product of years of hard work and restless turmoil. Very few would actually know the many organizations the six-time WWE World Heavyweight Champion has worked for to reach the level he is at the moment. Today, we take you on a journey down the memory lane!
ADVERTISEMENT
Article continues below this ad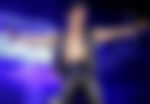 Chris Jericho had humble beginnings
It all started when Jericho debuted in 1990 by participating in independent wrestling shows in Canada after joining Hart Brothers School of Wrestling. He worked under (now retired) professional wrestlers like Bob Puppets and Tony Condello and met some other upcoming wrestlers who would later go on to become his co-workers. They were none other than Edge and Christian Cage.
From there, Jericho would go on to wrestle around the world in countries like Mexico, where he would win the NWA Middleweight Championship, and Japan, where he would compete for the WAR (Wrestling and Romance) International Junior Heavyweight Championship.
Chris Jericho joins Extreme Championship Wrestling (ECW)
From Japan, Jericho traveled to the United States to wrestle for ECW, where he would find moderate success by winning the "ECW Television Championship" in June 1996. This caught the eye of World Championship Wrestling, who quickly signed the new talent.
Jericho's World Championship Wrestling Stint
On September 15, 1996, Jericho made his pay-per-view debut for WCW in a match against the late Chris Benoit. On June 28, 1997, Jericho won the WCW World Cruiserweight Championship by defeating the then title holder Syxx.
He won the title once again on August 12, 1997. After having several feuds with the likes of Rey Mysterio and Juventud Guerrera, Y2J broke the walls down for WWE (then WWF).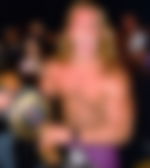 Chris Jericho becomes immortal with WWE
Chris Jericho was catapulted into glory and success after he signed with WWE. During his time in the WWE, he had several feuds with the likes of Chyna, Chris Benoit, Triple H and Stephanie McMahon, Edge, Shawn Michaels, Jeff Hardy, Christian, and John Cena.
Jericho won several titles during that time, such as the World Heavyweight Championship and the WWF Undisputed World Heavyweight Championship among many others.
The Lionheart left WWE on several occasions to pursue his interest in different arts like acting and music. But his love for wrestling brought him back to WWE in 2012, 2014, and 2018.
Jericho's reinvention with AEW
ADVERTISEMENT
Article continues below this ad
Jericho made his in-ring debut on May 25, 2019, at the AEW Double or Nothing event where he wrestled Kenny Omega. Jericho became the first AEW World Champion when he defeated Adam Page at ALL OUT.
Along with being on the AEW roster, Y2J makes sporadic appearances in the New Japanese Pro-Wrestling scene. There is no doubt in the fact that Chris Jericho is one of the greatest professional wrestlers of all time.
ADVERTISEMENT
Article continues below this ad