"He Missed A Ton Of Career In WWE"- Booker T Is Unsure About Sting's AEW Debut
Published 12/04/2020, 8:17 AM EST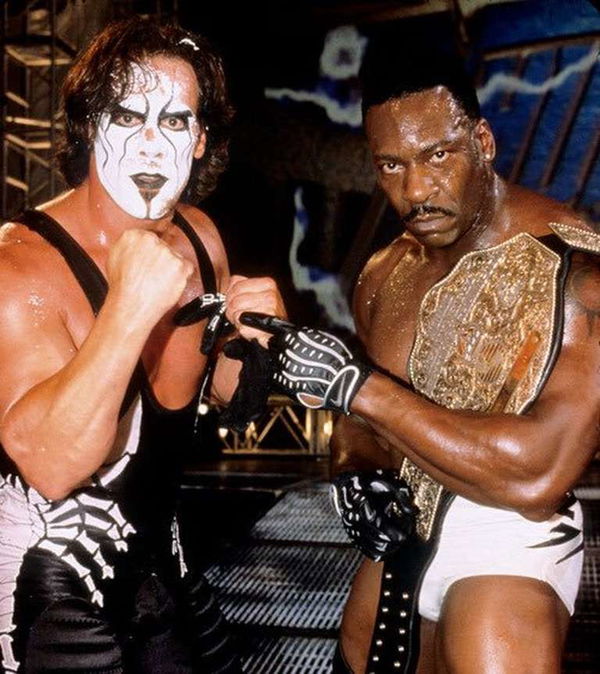 ---
---
It's almost 48 hours since the AEW debut of 'The Icon' Sting, and the wrestling world is still pinching itself to confirm that it isn't a dream. 'The Icon's' return to the squared circle comes four years after he announced his official retirement during his WWE Hall of Fame speech.
ADVERTISEMENT
Article continues below this ad
Booker T talks about the AEW debut of Sting
Speaking on his Hall Of Fame Podcast with Brad Gilmore, Booker T revealed what he felt about Sting's surprising AEW debut. Booker T recalls that he said he can see Sting do something with Darby Allin. The two-time WWE Hall of Famer had also stated six months back that 'The Franchise' might want to wrestle again.
ADVERTISEMENT
Article continues below this ad
Continuing further, Booker T said that Sting did not have a long run in the WWE like Booker did. Sting's run was very brief, and maybe that is why he had this desire in him to finish his career on his own terms.
He also mentions how Sting did not sign with WWE because he thought WWE was burying the WCW guys. Booker believes it is something that was a part of the character and angle.
"He missed a ton of a career in the WWE. And then to finish it like that I'm sure that's something that would've weighed on him forever. You know saying, 'Man that's not the way I wanted to go out.'"
Booker T also stated how Sting can write the final chapter of his career with somebody like a Cody Rhodes or Darby Allin in AEW. But he also mentioned that it's a young man's game and 'The Icon' is 61 already.
"Guy like Sting coming back, I love seeing him come back. Hopefully, it's just for nostalgia purposes."
Will 'The Icon' catch up at 61?
Brad Gilmore weighed in on not wanting to see Sting wrestle again, citing what happened the last time he wrestled in a 'young guy style.' Booker T replied, "How you gonna tell a man he can't go out there and do it no more. How do you gonna tell a man he ain't got the juice?"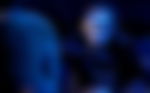 ADVERTISEMENT
Article continues below this ad
He continued, "My thing is this, there have been a lot of people of your era saying, 'Man, I don't want to see no Mike Tyson and Roy Jones.' But there's a million old heads saying, 'Man, I want to see it."'
Booker T said no one knows how bad Sting's injury was and mentioned that it could've been a case of WWE not wanting to take a chance with him. However, sometimes some people say, "Look, I wanna role the dice, I want to do it my way."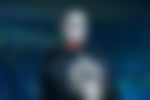 ADVERTISEMENT
Article continues below this ad
Sting has signed a full-time, multi-year contract with AEW. How AEW uses him will surely be exciting to see. There's one thing for sure, the debut of Sting will only draw more eyes to the AEW product. Don't believe us? Sting's AEW Merch getting sold out in 24 hours can give you a basic idea.