'He Really Got Tired': Vince McMahon Once Rewarded a WWE Official For Going Out of the Way During a CM Punk Match
Published 11/12/2022, 1:15 PM EST
The former WWE Chairman Vince McMahon was known to be a hard taskmaster. He laid the law of the land for the promotion for decades. McMahon went out of his way to punish any or every deviation from his plans. But he also rewarded those who took his instructions as gospel.
A former WWE referee has revealed one such incident. As is well-known, referees perform an important role in the successful completion of a match. The hallmark of a great wrestling clash is performers kicking out of a pin attempt at the very last moment. This adds to the suspense and keeps the fans on their toes.
ADVERTISEMENT
Article continues below this ad
Former WWE referee Jack Doan recently appeared in The Unskripted podcast. He discussed how obeying Mr. McMahon's instructions once turned out to be beneficial to him. 
Vince McMahon stayed true to his words
Doan Said, "There was a big span there where Vince really got tired of the guys, I mean basically, you're doing your three-count and we're basically stopping ourselves before the three. The guys are trying to make it too close. We went through where guys were just, like, waiting way too long, and Vince was like, 'Start counting them out.'
So, of course, one time I did do it, I got bonuses for it and Vince was happy, but it was actually CM Punk and [Jack] Swagger, and if you actually go back and look at it, he kicked out in time and that was not the finish. Vince applauded me but unfortunately, he was not in the locker room with me" added the former referee.
The wrestling world has witnessed many botched finishes that are not part of the original plan. The wrestlers and the officials are instructed to respond accordingly in such cases.
The McMahon-CM Punk saga
The fact that Vince rewarded Doan for CM punk's loss wouldn't surprise many fans. The two did not share a healthy relationship backstage. So much so that 'The Best in The World" would walk out of the promotion in 2014 and no-showed an edition of Raw.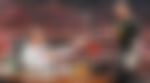 ADVERTISEMENT
Article continues below this ad
Punk would later foray into UFC, but failed in his short stint. He lost in the two matches that he competed in the MMA promotion. A return to the wrestling world beckoned for Punk, albeit with AEW. He debuted in the promotion last year but was recently involved in a backstage controversy. As a result, he has been suspended indefinitely by the promotion. McMahon would also retire from his brainchild following allegations of misconduct.
At 77, time for me to retire.
Thank you, WWE Universe. 
Then. Now. Forever. Together. #WWE #thankful

— Vince McMahon (@VinceMcMahon) July 22, 2022
ADVERTISEMENT
Article continues below this ad
Vince McMahon has always surrounded himself with a closed circle of loyalists. He is known to go to any lengths to prove his point. And he was even willing to change the original plans for a match, in order to show his employees who actually was in charge. Referee Jack Doan might have gotten a reward, but the locker room wasn't too impressed. Not that the former chairman would have lost his sleep over that.
Watch This Story: Pro Wrestlers Who Got Rehired By WWE Following Vince McMahon's Retirement