"He Was Always a Defender of Mine" – Chris Jericho Credits Jim Ross for His Iconic WWE Career
Published 01/03/2021, 9:21 AM EST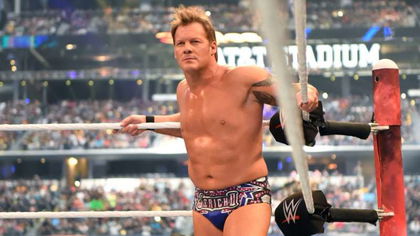 ---
---
From starting his career in the 90s to still kicking strong in a new decade – Chris Jericho is an evergreen professional wrestler. Everywhere he's stepped foot, he's been a star and in the main event. But the major chunk of his career came in the WWE (1999-2018) that included several breaks from wrestling.
ADVERTISEMENT
Article continues below this ad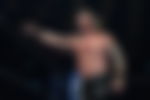 Chris Jericho credits Jim Ross for getting WWE to sign him
ADVERTISEMENT
Article continues below this ad
On-air personality, Chase McCabe, tweeted about the time Chris Jericho delivered the 'I'm the best in the world at what I do' line. He pointed out that it is actually a great advice. One should believe in themselves, no matter what.
Just watched an old @IAmJericho promo where he said "I am the best in the world at everything I do." It's great advice. Believe in you no matter what. Also, he's so underrated it's not even funny.

— Chase McCabe (@ChaseOnGame) January 2, 2021
A Twitter user brought up Jim Ross actually having to push hard and convince Vince McMahon to sign Chris Jericho. Ross had shared this detail in one of Grilling JR podcast's episodes.
Jericho is renowned for replying to and retweeting random tweets. He saw this reply on Chase McCabe's tweet and shared his thoughts on the same.
'Le Champion' revealed Jim Ross has always been a defender for him. Not just that, but JR was solely responsible for WWE signing Chris Jericho back then.
Why JR played a vital role?
For those who are unware, Jim Ross was a key man in hiring new talent for the WWE alongside his commentary roles. He also served EVP of Talent Relations before stepping away from these duties before 2005.
Jim Ross brought and recommended several wrestlers to the WWE, including Chris Jericho. The only reason Mr. McMahon didn't like 'Y2J' was because of his height. Well, compared to the top guys Mr. McMahon likes, Jericho at 6 ft tall was too small (for Mr. McMahon).
ADVERTISEMENT
Article continues below this ad
Jericho made a dream debut against The Rock when he declared Raw is Jericho! Not just that, but the man kept on reinventing himself countless times throughout his career.
We must thank god that JR convinced Vince McMahon to sign Jericho. If not, WWE would have deprived the world of Jericho's greatness. Either way, Chris Jericho is in AEW now, and it doesn't look like he'll be leaving at all.
ADVERTISEMENT
Article continues below this ad
We can't say the same about JR who has made a ton of WWE returns throughout his career.