"His Life Is Unreal" – WWE Hall of Famer Kurt Angle Amazed With Chris Jericho's Achievements
Published 07/06/2021, 10:17 AM EDT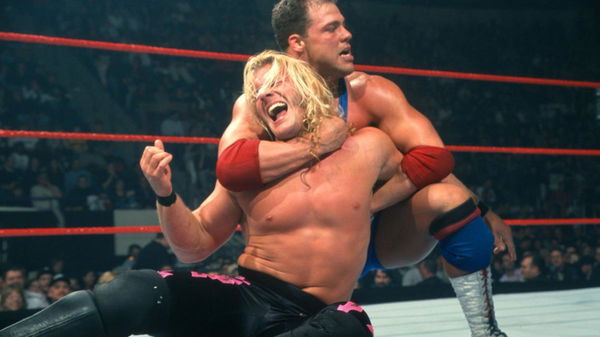 ---
---
Chris Jericho has a career spanning three decades. He has had memorable tenures in all the major promotions like WWE, WCW, NJPW. Now, he is ruling the AEW and has no intentions of stopping anytime soon.
ADVERTISEMENT
Article continues below this ad
Many of his contemporaries became legends in their own rights, but they are now retired. One of them being the WWE Hall of Famer and Olympic Gold Medalist Kurt Angle.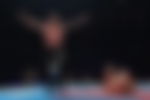 ADVERTISEMENT
Article continues below this ad
On the latest episode of The Kurt Angle Show, Angle and co-host Paul Bromwell watched the 07/05/01 episode of SmackDown. There, the young Jericho (in his Y2J gimmick) opened the show with Spike Dudley.
Bromwell commented on the longevity of Jericho, that the 'Le Champion' is still opening shows at 50, and three decades into his career. Angle agreed and heaped some praises on the "Demo God".
"He is incredible. For him to be able to do what he does at this level, at this point in his life is unreal," Angle commented. "He hasn't skipped a beat since the day he started, he's an amazing talent, and he continues to be."
Angle is absolutely right. Not only Jericho puts on stellar and unique matches like Blood and Guts and Stadium Stampede etc, but he also grooms the young wrestlers in AEW like Sammy Guevara, MJF, Santana Ortiz, and more.
Watch this Story: WWE Superstars Who Hit the Nastiest Low Blows in History!
Kurt Angle and Chris Jericho have a rich history
The feud between Jericho and Angle started shortly after Angle won the Intercontinental Championship. Not only, the duo feuded but Jericho gave Angle the infamous nickname of 'Kirk Angle' as a part of their rivalry.
Angle later looked back at this rivalry and commended Jericho over his relevance to this day. "I'm so jealous of that son of a gun. He's my age, and how he's still able to go at this level like he's doing right now, especially after 25-30 years in the ring, he's phenomenal," Angle said once.
ADVERTISEMENT
Article continues below this ad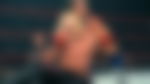 "He might go down in history; this is me speaking, but he might go down as top five of all time. He's still as good as he ever was. I wouldn't mind having one more round with Jericho, but that's not going to happen," Angle snubbed the possibilities of another feud.
Although Angle might not wrestle Jericho anymore, it would be great if we see the two legends in the same company. Do you think Angle will join AEW? Let us know in the comments below.
ADVERTISEMENT
Article continues below this ad