"I Do See It Being A Reality"- AEW Champion Kenny Omega Opens Up on Working with Triple H in WWE
Published 02/21/2021, 7:00 AM EST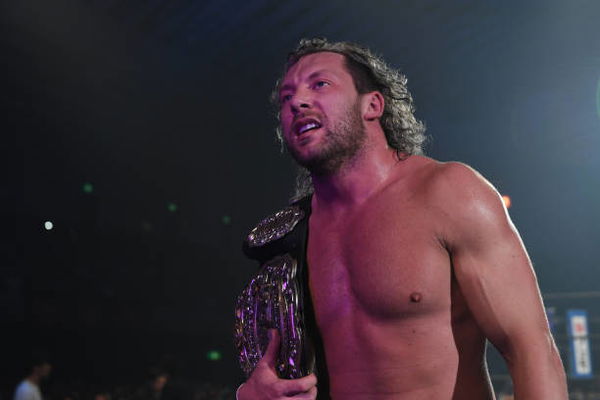 ---
---
AEW World Champion Kenny Omega is causing a stir in the wrestling world. Omega revealed the fans might see a deal between WWE and AEW in the near future.
ADVERTISEMENT
Article continues below this ad
Omega, who is also the executive vice president of the AEW, opened up in a recent chat with TalkSport, regarding the collaboration between the two heavyweight wrestling promotions. The 37-year-old believes the deal is not at all impossible.
He looked at it from two perspectives. While the wrestlers would love to work "with new and exciting talent and with a lot of people that are their friends. So all the boys are completely 100,000 percent up for it," wrestling isn't just wrestling.
ADVERTISEMENT
Article continues below this ad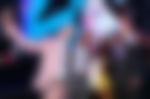 "It's difficult for a company, after weighing up the pros and cons of a talent exchange or an amalgamation or a trade or a company versus company situation–whatever–because all you can do is take a very educated guess how you're going to come out of that," Omega also looked at the deal from the business perspective.
WWE Official and former Wrestler Triple H had said how he is "open for business" with other promotions. Although WWE barely collaborated in the past, Omega Triple H understands the need of the hour.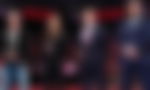 "When I did speak at length with Triple H, it really felt like he understood a lot of my thought process, and not only was I looking to unite and unify the world of professional wrestling and all of that, but he definitely got it."
"I do think if there is a situation which could maybe eliminate some of the worries and fears from the other people that have a say in making these things happen, I do see it being a reality."
Kenny Omega wants the fans to be happy
Kenny Omega however believes that the fans would be the real winners. He is a man of entertainment and always aims to deliver his fans something new and exciting.
"If the fans are happy and they seem more excited to see your next weekly television show or next pay-per-view, I see that just being the start of many other victories to come because you have made a new fan, or rejuvenated an old fan into being more excited for your product."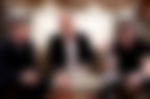 ADVERTISEMENT
Article continues below this ad
The collaboration of AEW, NJPW, and Impact is already breaking the internet. Millions of fans tune into AEW each week to see what happens next.
"We want to make this a fun thing for everyone and if that includes working with literally everyone, which I think would make everyone happy, then I'm all for it and I would lobby very hard for it, fight tooth and nail to make it happen."
It is great to see such perseverance coming from an international wrestling superstar like Omega. Do you think a collaboration could happen in the future? Let us know in the comments below.
ADVERTISEMENT
Article continues below this ad