"I Don't Consider Them as Competition"- Vince McMahon Gives Verdict on the AEW-WWE War
Published 07/30/2021, 7:30 AM EDT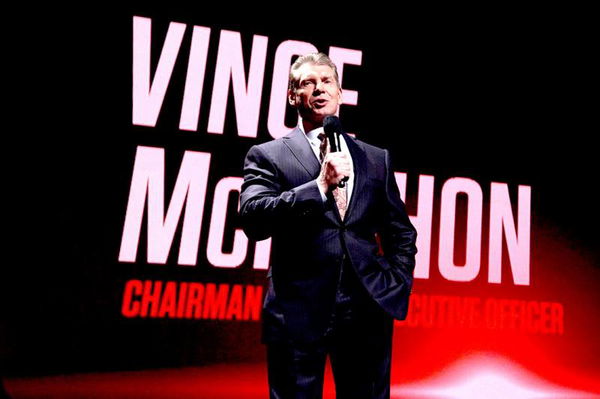 ---
---
The CEO of WWE, Vince McMahon, has set the wrestling world on fire with his recent comments about AEW. WWE recently conducted their Q2 2021 WWE Earnings Call with Vince McMahon leading the charge and other WWE Executives, including Stephanie McMahon. The prime focus of this Earnings Call was to release all the data related to the engagement of viewers with the company.
ADVERTISEMENT
Article continues below this ad
The boss of WWE also stated that the upcoming SummerSlam PPV is touted to be the largest SummerSlam ever conducted in the United States. During the call, Vince was questioned about AEW and was asked whether Tony Khan's company provides a similar competition to what WWE had with WCW. The chairperson of WWE gave an interesting reply to the question, which has now become a talking point in the wrestling world.
ADVERTISEMENT
Article continues below this ad
Vince McMahon says AEW isn't close to the size of competition as WCW
Back in the golden days of Wrestling, fans had a choice to watch two top wrestling brands going at each other as they provided quality content week in and out. This was because WWE and WCW had a huge fan following back then, and their rivalry was epic. WWE came on top in the end and became the reason for the demolition of WCW.
Watch this Story- John Cena, Edge, and More: WWE Superstars Who Destroyed Opponents with Steel Chairs
Since then, WWE became the monopoly of Wrestling entertainment for more than a decade. With the launch of AEW, wrestling fans showed their affection to the infant brand to always have a choice to watch the best wrestling show.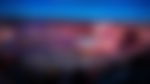 AEW, which was launched just a few years ago, has been making big tides in the wrestling industry. During the Call, Vince stated he didn't consider AEW as a competition. Mr. McMahon added AEW is nowhere near what WCW gave him as a rival. Vince added- "Well, it certainly is not a situation where 'rising tides' because that was when Ted Turner was coming after us with all of Time Warner's assets as well. That was a different situation. AEW is where they are."
Vince said– "I don't consider them competition in the way that I would consider WCW back in the day, not anywhere near close to that. And I'm not so sure what their investments are as far as their talent is concerned, but perhaps we can give them some more." (H/T Wrestling INC)
Vince takes a dig at his former employees
ADVERTISEMENT
Article continues below this ad
During his statement about AEW, Vince McMahon took a dig at his former employees. Vince stated he has no clue about AEW's investments in talents. He added WWE could help them by giving more talents to the AEW brand. This may have been a direct mention to all the former WWE Superstars who have joined AEW after their release. AEW has constantly been recruiting former WWE talents and legends to fill their roster.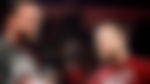 Recently, multiple reports stated that more former WWE Superstars such as Daniel Bryan, CM Punk, and more are on their way to join AEW. Vince did not elaborate on that last line, but it surely was a jab at AEW recruiting his former employees.
ADVERTISEMENT
Article continues below this ad
For WWE, AEW is still just another brand, and yes, it is true when the demographics of both companies are compared. However, AEW needs to put in a lot more effort to compete with WWE in all terms. Therefore, the comments from Vince McMahon are not such a surprise after all.