"I Don't Have To Go Out on Top" – Former WWE Superstar Sting Reveals Why He Joined AEW
Published 12/25/2020, 10:17 AM EST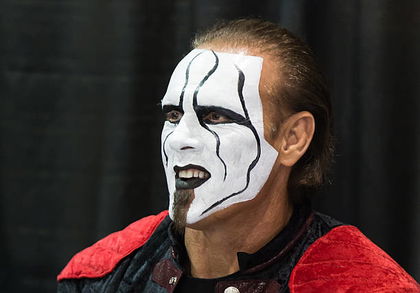 ---
---
Sting shocked the world earlier this month when he made his return to wrestling with his debut at AEW. After getting released from WWE in May 2020, Sting signed a multi-year contract with Tony Khan's promotion.
ADVERTISEMENT
Article continues below this ad
In the latest episode of AEW Unrestricted, Sting gave the audience an insight into his journey that ultimately led him to AEW. He revealed that his first interaction with AEW President Tony Khan happened five years ago.
"[Khan] didn't call me, he sent a text," Sting said. "I was still with WWE, so I've gotta be careful with how I handle this kind of stuff, so I just kept it superficial.
ADVERTISEMENT
Article continues below this ad
"I'd say, two months or so ago, somewhere around then, I reached out and said, 'Hey, are you still willing to talk?' [Khan] said 'Yeah!' and here we are."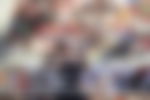 Sting revealed that his return to wrestling stems from him not getting a 'proper' farewell. He wanted a cinematic match with The Undertaker which was not going to happen.
"And so I thought that I'd like to come back and do that and not disappear again with my tail between my legs. I don't have to go out on top, but I'd love to be able to go out in a positive light."
Apart from his matches, Sting is looking forward to mentor new guys and lead them to the path of greatness.
"I would like to mentor some of these guys and be any kind of help that I possibly can. Even though it's changed, I still get it and I'd like to be a part of helping some of these guys get better."
Sting reveals the role of Dusty Rhodes in his return
ADVERTISEMENT
Article continues below this ad
On the 'Holiday Bash' of AEW, Tony Schiavone interviewed Sting. He revealed it was Dusty Rhodes who changed his career. Rhodes gave him the big break and gave him a fresh look back when the 'Stinger' was in WCW.
"You fast-forward all these years later. When I see Cody in the ring, Dusty's offspring, I guess I couldn't stay away. I had to be a part of AEW and what Cody was doing right here, leading the charge. I want to be a part of it."
ADVERTISEMENT
Article continues below this ad
The greatest wrestler of WCW is definitely here to stay at AEW. What do you think of Sting's run so far in AEW? Let us know in the comments below.