"I Wasn't Allowed to Have the Endorsement Deal" – Matt Hardy Reveals WWE Snubbed a Deal for Him
Published 06/18/2021, 8:00 AM EDT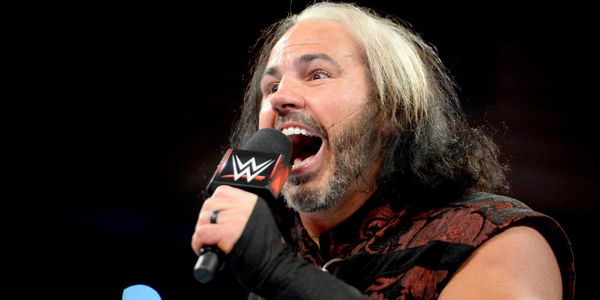 ---
---
WWE controls the majority of their performer's business decisions. Without their approval, superstars can not go forward with deals. Recently former WWE superstar and current AEW superstar weighed in on his experience.
ADVERTISEMENT
Article continues below this ad
When he was with WWE, Hardy got an endorsement deal from the Troops apparel company during his initial run with WWE. The brand is known for its street-style and retro apparel, and they are known for their footwear and t-shirts.
Troops approached Hardy with a limited number of shoes to endorse. But WWE did not let the deal come to fruition. Hardy recently appeared on a virtual signing with 'Signed by Superstars' and revealed some details.
ADVERTISEMENT
Article continues below this ad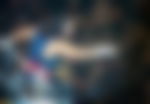 Hardy's Version 1 gimmick intrigued someone at the Troop company in 2002 and they contacted him "to make a line of shoes for him with WWE". They even sent him a couple of pairs of the "Sensei of Mattitude" shoes.
"It has like 'Mattitude' on the back and it's like legit Troop shoes and I was sent about five or six pairs of these things and they wanted to give me a sponsorship deal but WWE ultimately didn't let me have it," Matt said.
Hardy eventually thought about selling the shoes. "These are very rare collector's items. The Sensei of Mattitude, as you can see right there it says 'Mattitude' on the back, was gonna have his own line of shoes but I wasn't allowed to have the endorsement deal."
Watch This Story: Best Moments From WWE WrestleMania Backlash
What is Matt Hardy Version 1?
Version 1 was the very first gimmick of Matt Hardy when he went solo. In 2002, the Hardy Boyz disbanded after Matt turned heel on Jeff. A few days later, Matt went to SmackDown and dubbed himself as Version 1, and created a 'V1' hand signal using his index, middle, and little fingers.
ADVERTISEMENT
Article continues below this ad
He developed a cult of his own called "Mattitude" and participated in some interesting storylines for the Cruiserweight Championship. He used a very "pop art"-Esque entrance and elevated his heel stature with multiple segments.
Hardy won the Cruiserweight title from Billy Kidman at No Way Out 2003 and go on to have a reign of 102 days before dropping the title to Rey Mysterio. The gimmick coveted as one of Hardy's best gimmicks and was awarded the same from Wrestling Observer Newsletter in 2002.
ADVERTISEMENT
Article continues below this ad