"I Wasn't One of the Chosen Ones" – the Reason Why Brodie Lee Left WWE
Published 12/27/2020, 8:00 AM EST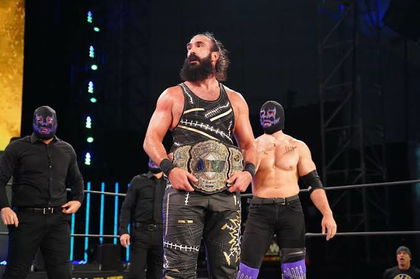 ---
---
It wasn't a pleasant Boxing Day for professional wrestling and its fans all over the world as the news of Brodie Lee's passing came out. Brodie Lee fka Luke Harper was a 17-year veteran of the sport. The former TNT Champion was just showing what WWE missed out on with his run in AEW.
ADVERTISEMENT
Article continues below this ad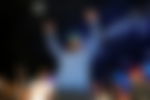 Reason why Brodie Lee left WWE
ADVERTISEMENT
Article continues below this ad
In an interview on Busted Open Radio earlier this year, Brodie Lee revealed the real reason he left Vince McMahon's promotion. He thought that WWE always overlooked him despite the skills he had, and it is difficult to disagree with the former Wyatt Family henchman.
"That's the main reason why I didn't want to be in WWE anymore; it's because I knew those opportunities weren't coming. No matter how hard I scratched and clawed, no matter what I proved, they weren't coming. I wasn't one of the chosen ones."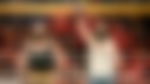 He had also stated how he wanted to prove what he is now that he was in AEW. Lee believed that the time for excuses was over, and there was nothing stopping him from breaking the glass ceiling.
"Now here I am. I'm proving it myself. But now, it's like I know I'm great at professional wrestling. I know I deserve these spots, but now I have to show up and prove that to other people. So now there's a certain pressure on me because there is no one to blame anymore." 
WWE didn't give Brodie Lee his due
ADVERTISEMENT
Article continues below this ad
Brodie Lee's time in WWE wasn't exactly what he hoped for. Once he branched away from The Wyatt Family, he won the Intercontinental Championship, but that was his only singles title in the company. He won many Tag Team titles in WWE, but that is truly unjustified given his stature and skills.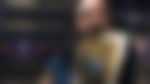 He finally made the call to find his path outside of WWE, and he did. Brodie Lee made his AEW debut, revealing himself to be 'The Exalted One' of the Dark Order faction. Honestly, his revelation as 'The Exalted One' is what saved the Dark Order from being discarded as a nothing group by fans just like WWE's Retribution.
ADVERTISEMENT
Article continues below this ad
His matches against Jon Moxley and Cody Rhodes plus his character work with jabs at Vince McMahon were a thing of beauty. There is a lot left incomplete in the Brodie Lee story, but his beloved son who wishes to be a pro wrestler will certainly complete his revered legacy. RIP Brodie Lee, we will miss you!