"I'm Definitely Open" – Former WWE Commentator Discusses Possibility of Working for AEW
Published 09/17/2021, 1:07 PM EDT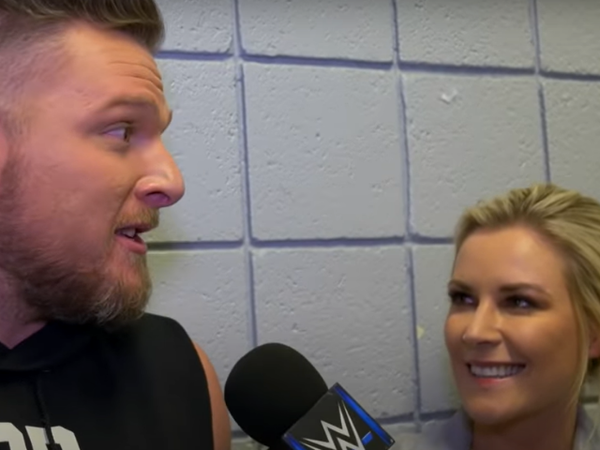 ---
---
Renee Paquette will soon return to the wrestling industry. At least, that's the hope. All these days she was working on her own podcast – Oral Sessions. However, it's time she comes back, and she agrees!
ADVERTISEMENT
Article continues below this ad
Upon her conversation with Wrestling Inc. Daily, Paquette revealed that she's free, and her non-compete clause done. So, she's potentially free to work wherever she wants to.
One of her top choices is Bloodsport. But, there's another where she has shown significant interest. Any guesses? Of course it's AEW!
ADVERTISEMENT
Article continues below this ad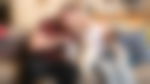 With husband Jon Moxley working there, and several former Superstars having moved to AEW in recent times. So, if AEW provides her a role, she'll definitely be interested in knowing more.
"I'm definitely open to the idea. I miss pro wrestling, I miss being involved in the pro wrestling world, in that capacity, but I don't know what that job would be or what my role could be within AEW. We could probably rattle off a couple different ideas of things to do, and as AEW is growing, as their broadcasts are growing, as they're adding on new shows, I think there's definitely a role."
While she's open to the idea of joining AEW, she is open to all types of roles.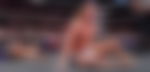 Renee Paquette wants to explore her options with AEW
ADVERTISEMENT
Article continues below this ad
During the conversation, the type of role she could pursue in AEW came up. According to her, she's not fixated on one particular role. If something besides commentary comes up that suits her, she will move forward with that.
Watch This Story: Most Brutal Roman Reigns Moments At Extreme Rules
"I don't know that I necessarily want to jump back onto commentary by any means, but I think doing some interviews, doing some features., I love doing features. I just love pro wrestling, I love all the athletes behind it so getting to pick their brains in sort of an Oral Sessions way and Throwing Down way, to have them be part of a broadcast with AEW or something like that could be really cool. Or, maybe I just valet Miesha."
ADVERTISEMENT
Article continues below this ad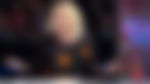 It's unknown if Renee Paquette has already had the chance to talk to Tony Khan or someone from AEW. If she does join AEW, it'll come as a huge booster for the company since she is capable of performing several backstage roles including conducting interviews that keep the audience engaged and entertained.