"I'm Not Doing It Myself" – Daniel Bryan Reveals Why He's Not Using His WWE Yes Chants in AEW
Published 09/23/2021, 1:20 AM EDT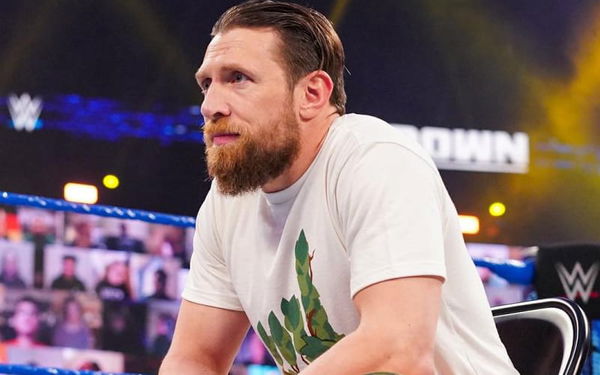 ---
---
The infamous 'Yes!' chant is one of the most recognized wrestler chants there is. Started by Daniel Bryan at WWE, now Bryan Danielson, has quickly become a widespread phenomenon.
ADVERTISEMENT
Article continues below this ad
The chant has become synonymous with Bryan. However, we haven't seen the 'Leader of the Yes Movement' ever do it in All Elite Wrestling. Speaking with Brandon F. Walker on "Rasslin'", Danielson gave the backstory of why he doesn't join in with the fans on the Yes! chant.
ADVERTISEMENT
Article continues below this ad
"I have done it because it's an easy way to get a response and to get fans to show the ability of how excited they are about the potential matchup — I'm not doing it myself because I respect WWE's intellectual property. I don't think anything legally, they haven't threatened anything legally, I had a great conversation with Kevin Dunn before I debuted with AEW."
"I was very up front with WWE of, 'I want to let you guys know I'm leaving. This is my debut date.' They asked me, politely, to respect their intellectual property. Even some things that couldn't be legally enforced. I'm trying my best to do that. There are also certain expectations fans have of me that they want to be able to do. I'm happy they still get to do that. I'm going to do my best to avoid swinging my arms in the air."
This shows Bryan Danielson's professionalism and work ethic. Even though WWE cannot do anything legally about the chants, Bryan kept his end of the bargain. This is exactly the type of behavior that the fans fell in love with.
Watch This Story – The Bloodline Wins, Bobby Lashley Destroys Roman Reigns And Big E: Best Moments From WWE Raw (Sept 20, 2021)

Bryan Danielson is another great asset to All Elite Wrestling
ADVERTISEMENT
Article continues below this ad
AEW has been on a roll with their new signings such as Adam Cole, Bryan Danielson, and CM Punk, to name a few. Also, another notable aspect is how AEW is using each new wrestler and the old ones. Every wrestler is getting equal importance, something WWE lacks at times.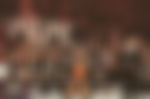 WWE's women's Tag Team division was once a prestigious title, but now it hardly ever features in their card. Wrestlers like Karrion Kross give the fans hope WWE might turn a new leaf and give more importance to others.
ADVERTISEMENT
Article continues below this ad
But is it a short-term thing? Comment down below and let us know!