Is Charlotte Flair Fed up With WWE?
Published 11/19/2021, 11:00 AM EST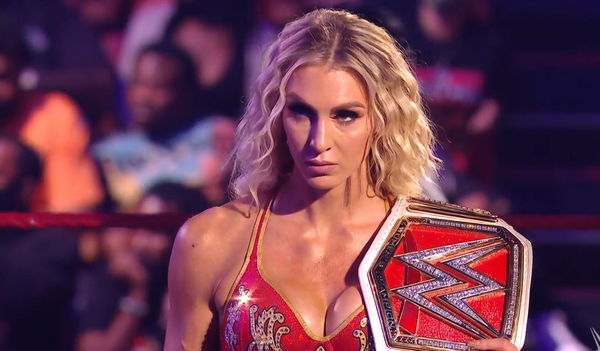 Charlotte Flair is undoubtedly one of the most decorated women's champions WWE history. 'The Queen' has done it all in just 8 years of her WWE career – from winning championships left, right and center to winning marquee matches like the Royal Rumble.
ADVERTISEMENT
Article continues below this ad
Although lately, Charlotte Flair has been the epicenter of multiple backstage as well as in-ring meltdowns in WWE, which the WWE Universe, too, isn't appreciative of.
Her latest real-life beef with the reigning Raw Women's champion, Becky Lynch, is something that the WWE Universe is following up closely. However, Lynch has stated multiple times that Flair is jealous of her sudden rise in the WWE.
ADVERTISEMENT
Article continues below this ad
Over the past few weeks, Charlotte has produced some awkward segments on live TV against the likes of Nia Jax and Becky Lynch. Plus, she has also expressed interest working alongside her fiance, Andrade El Idolo, who currently wrestles for AEW.
Watch This Story: The Rock to John Cena: WWE Superstars Who Created Iconic Moments at Survivor Series Over The Years
So does it mean that Flair is fed up with the WWE and is making sure that everybody in the locker room knows it? Let's understand the situation first.
Charlotte Flair – Becky Lynch title exchange on WWE SmackDown lit the fire
Charlotte Flair and Becky Lynch switched brands in the 2021 WWE Draft. However, both women held the womens titles of their former brand. Hence, WWE booked a title exchange segment on SmackDown the following week.
Sadly, it didn't go as planned and gave birth to intense animosity between the former best friends.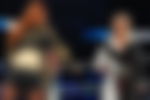 As we previously reported, Charlotte Flair felt that the title exchange segment on WWE SmackDown made her look weak. This led to her improvising mid-segment, and throwing the title instead of handing it over to WWE Official Sonya Deville.
Becky Lynch acknowledged the rumors of bad blood between the two and even confirmed that there was a verbal altercation backstage. While the Charlotte-Becky segment and fallout has got fans invested, Charlotte's antics started off months prior.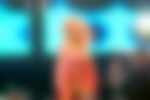 The finger flip on the WWE Universe
Charlotte Flair returned to action after a hiatus post WrestleMania 37. She quickly got into a feud with Rhea Ripley over the Raw Women's Championship. During her title match against the 'Nightmare' at Money in the Bank, Charlotte lost her cool and did something we had never seen before.
As Charlotte and Rhea Ripley geared up in the ring, the crowd hijacked the arena with deafening "We Want Becky" chants. It is interesting to note that Becky Lynch had not made her WWE return from maternity leave.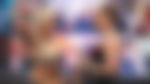 Initially, 'The Queen' didn't pay attention, but the "We Want Becky" chants became too much for her to handle. Charlotte quickly fired back with a middle finger to the entire WWE Universe in Fort Worth.
The infamous shoot fight with Nia Jax on WWE Raw
On the August 30th edition of Monday Night Raw, WWE scheduled a one-on-one match between former WWE superstar, Nia Jax, and Charlotte Flair.
The match looked pretty much normal at first. However, the tempo of the match changed when Jax accidentally dropped Flair on her hand, which marked the onset of the real fight between the two.
While this seemed like a one-off at the start, Charlotte's actions in recent months have been quite notorious.
ADVERTISEMENT
Article continues below this ad
Charlotte Flair has definitely had a change in attitude ever since WWE released Andrade El Idolo earlier this year. After all, she wanted to work with him, and now that he isn't in WWE, it seems like Charlotte isn't interested to be there too.
However, no matter what Charlotte Flair does, Vince McMahon and WWE is going to take it all in. After all, she is the greatest women's champion to ever step into a WWE ring. Her legacy is unmatched, and if WWE let her go, it'll be a huge loss for them.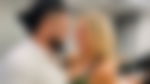 ADVERTISEMENT
Article continues below this ad
It's certain Charlotte Flair is fed up with WWE, but whether she will the company or not is something we need to wait and watch. After all, anything can happen in WWE.