John Cena Trends as Fans School AEW EVPs The Young Bucks for Their Bizarre Claim
Published 12/14/2021, 10:30 AM EST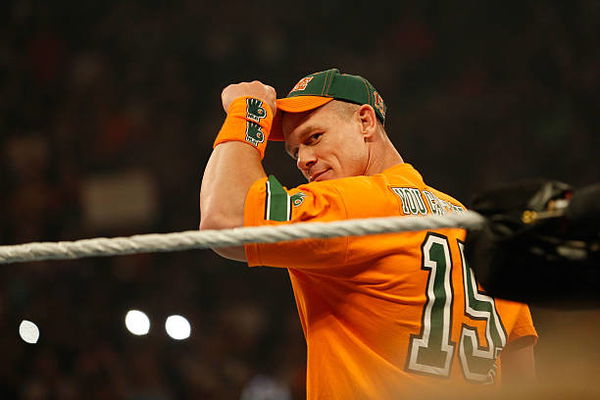 ---
---
The Young Bucks have claimed to be the ones who introduced the trend of wearing sneakers to the pro-wrestling ring. However, the pro-wrestling fans have pointed out that entities such as Shane McMahon and John Cena are the ones who made sneakers in the ring a trend.
ADVERTISEMENT
Article continues below this ad
According to The Young Bucks, others may have worn it but they made it trend.
"I feel like we actually made it a trend though. If you look on Instagram or Twitter or any social media, you'll see wrestlers in sneakers. And, that wasn't a thing three four years back", said Matthew.
ADVERTISEMENT
Article continues below this ad
"Shane McMahon may have been the first guy to do it, I don't think all the wrestlers were copying it. Maybe Shane's the OG of wearing sneakers", said Nicholas.
They even believe that they're the ones who normalized it. Otherwise, back in the day if someone wore sneakers over wrestling boots, they would be picked upon for wearing something that isn't legit.
But, the fans strongly disagree. To them, John Cena has been doing it for a long time and normalized it even before The Young Bucks came along.
I think Shane McMahon would have something to say about that

— dolla mike. (@NotoriousBAG_) December 13, 2021
I do believe what the Bucks said except Cena was the OG with the old school @reebok pumps.

— ToeKneeNo M. (@ToninoM) December 13, 2021
I remember John Cena doing it,after or before? Shane didn't wrestle often,so I have to credit Cena more than Shane. Even if Shane did wear the sneakers before Cena.

— MassDelusions (@DelusionsMass) December 13, 2021
who the fuck are these guys and why are they taking credit for what Shane O'Mac did in the Attitude Era?

— 16-9-0 (@RitsuTa1naka69) December 13, 2021
Cena, Shane, Kofi, and Nikki Bella would like to have a word

— Mugiwara Miguel 🐝🇲🇽🏴‍☠️ (@MSO0807) December 13, 2021
John Cena started wearing Reebok shoes over wrestling boots
At present, pro-wrestlers are seen wearing sneakers during every other show. However, the Converse, Vans, and Air Jordans worn today are no match for the classic old Reebok sneakers that The Champ first brought to town.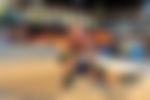 Whether it was his green t-shirt or his jorts or his sneakers, Cena took the apparel game to the next level. He wasn't wearing tights or wrestling boots like others, but wore something completely different and normalized wearing whatever suits the pro-wrestler.
ADVERTISEMENT
Article continues below this ad
Today, pro-wrestlers sport a variety of attires during their matches and segments.
Some of the pro-wrestlers on AEW who have been seen sporting sneakers are CM Punk, Adam Cole, Young Bucks, Kenny Omega, and others. Not only did they wear them, pro-wrestlers have made sneakers an important part of the wrestling attire.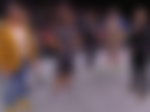 ADVERTISEMENT
Article continues below this ad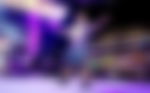 But of course, pro-wrestlers have the liberty to wear wrestling boots if they want to. For example, Roman Reigns wears sneakers during promos but wears boots during his matches!