"Our Usage Was Squandered"- Matt Hardy Blasts WWE
Published 05/29/2020, 4:16 AM EDT
By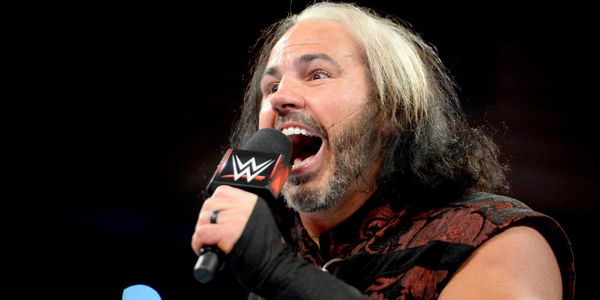 AEW Superstar Matt Hardy is one of the hottest talents in the wrestling world right now. The Broken One has a spectacular gimmick and had an amazing Stadium Stampede match last week on Double Or Nothing.
ADVERTISEMENT
Article continues below this ad
This is a long way from his time in the WWE where Matt was stripped of his 'broken' gimmick and was handled poorly by the management and creative teams alike.
Fans accused WWE of squandering his talent and burying him because of his reluctance to extend his contract. Matt recently took to Twitter to talk about his latest WWE run.
ADVERTISEMENT
Article continues below this ad
This tweet occurred as a response to Jim Valley. Jim wrote on Twitter that the "Hardys" got the biggest reaction at WrestleMania 33, but it led to nowhere.
In the Tweet response, Matt agreed with Jim and stated:
"You're correct, Jim. We were insanely hot coming into WM33, but our usage was squandered. I am grateful for the return & time there, but it could've been SO much better. You can keep an act hot & a money maker without it being a forced focal point of the show. AEW grants me this."
Matt isn't an outlier in this sense as many ex WWE Superstars like Kenta, Pac, and Jon Moxley have called out WWE creatives as their reason for leaving the promotion.
Matt Hardy's future plans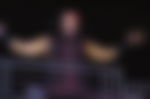 ADVERTISEMENT
Article continues below this ad
No longer tethered to Vince's archaic methods of booking, Matt Hardy can now work on his gimmick peacefully. The 45-year-old still has a good time left in his career to give the fans some epic moments before retiring.
Matt can either join the Elite with NEO or he could remain solo as he travels the world. Hardy revealed that his AEW contract allows him to work for other promotions. This is huge considering how hyped up he is to work for NJPW.
Everyone knows that NJPW is the best place to have matches as the promotion dominates the top 10 matches of the year list. With Hardy there, we could see him collide with Tanahashi or maybe newer talents like Will Ospreay.
ADVERTISEMENT
Article continues below this ad
Fans can only be patient for now as Matt Hardy hasn't teased a feud with an NJPW star.  NJPW is on hiatus because of the Coronavirus pandemic but the fans can expect some crazy shenanigans when it returns.