Ric Flair Believes Vince McMahon Would Never Allow What Tony Khan Allowed on AEW Rampage
Published 01/06/2022, 10:00 AM EST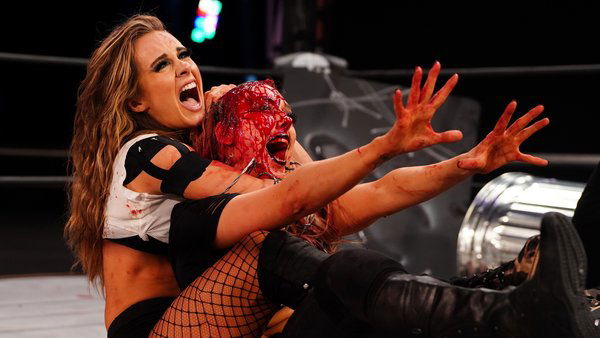 Blading is a term used in the pro-wrestling industry when a wrestler legitimately cuts himself with a blade to make himself/herself bleed. This is done to add more drama into the match and keep the audience on their toes. WWE Hall of Famer Ric Flair was a master of blading back in his prime days.
ADVERTISEMENT
Article continues below this ad
These days the fans know the concept of blading and why it is done. However, back in the olden days, when kayfabe was alive, the fans were pretty excited to see a wrestler shedding some blood.
ADVERTISEMENT
Article continues below this ad
Watch This Story: Roman Reigns' to Brock Lesnar's F5: Most Devastating WWE Finishers of 2021
AEW produced a gruesome street fight last week on their television and the match was between Tay Conti and Anna Jay vs Penelope Ford and The Bunny. All four women put up a classic street fight match, with a lot of blood involved.
Ric Flair has a neutral stance on wrestlers blading these days
The 16-time World champion confessed on the latest episode of his podcast, 'The Wooooo Nation' that as a father he would not have been comfortable watching his daughter bleed so much in a match.
"I wouldn't want as a father want Charlotte [Flair] to actually put in that position," confessed Flair.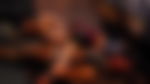 The Nature Boy also confessed that WWE Chairman Vince McMahon would also not allow the women on his roster to bleed such heavily. However, with WWE, it's a different scenario as the product is PG-13 whereas AEW is PG-14.
Flair also noted that maybe it was the idea of the women involved in the match, as they wanted to raise the bar in the hardcore division of the women's roster in AEW.
"I don't think Vince [McMahon] would ever put the girls in that position ever in a WWE show. But then again, the girls may have volunteered to Tony [Khan] and said, 'let us do this,'" Flair said.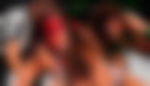 ADVERTISEMENT
Article continues below this ad
WWE legend Ric Flair was an expert in blading himself. The Hall of Famer has confessed several times that he bladed himself because he got more money.
In general, if a fan compares the matches between AEW and WWE. One would instantly realize that AEW produces much more hardcore matches.
And in WWE, it's a big no-no from Vince McMahon to intentionally blade yourself. This is because the company caters to a younger demographic audience.
ADVERTISEMENT
Article continues below this ad
Nonetheless, the fans just love to see some gore action every once in a while.