Ric Flair Blasts Journalist for Calling Chris Jericho the GOAT of Pro Wrestling
Published 01/03/2022, 8:30 AM EST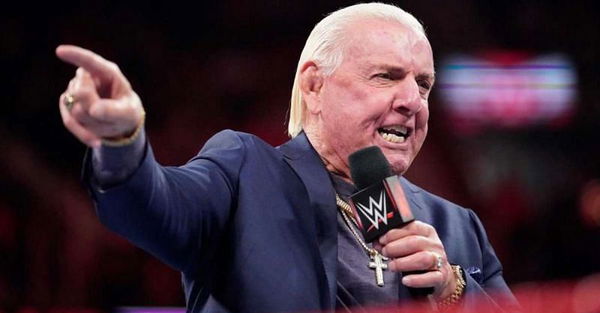 ---
---
The GOAT debate in any sport is never-ending, especially in professional wrestling. Different fans who grow up in other eras have varying opinions on the discussion. Many names such as Ric Flair, John Cena, or Stone Cold are usually a part of the debate.
ADVERTISEMENT
Article continues below this ad
Ric Flair, however, disagrees with Chris Jericho being regarded as the greatest of all time in any scenario.
ADVERTISEMENT
Article continues below this ad
A recent article written by Bleacher Report came to Ric Flair's notice. The piece labeled Chris Jericho as the greatest, which made Flair angry.
Some would agree with Flair, whereas others could argue for Jericho's case if we look at his success, longevity, and the ability to reinvent himself several times and adapt.
But Flair lashed out on Twitter at the writer who wrote the article. Despite having fair arguments for Chris Jericho's case, the article did not sit well with him.
He tweeted, "You've Got To Be Kidding Me!" Flair writes. "First, It Was THE MAN, And We Know Who Won That! They Still Don't Own It! And Now I Have To Deal With This! @ErikBeaston, Have You Lost Your Mind? Good Lord!"
In the first part of his tweet, he refers to 'The Man' nickname, which he accused Becky of stealing. He got into legal battles with WWE over this matter and ultimately lost. Ric owns the right to the phrase, 'To be The Man, you got to beat The Man and not 'The Man.'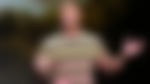 Ric Flair likes Kevin Owens.
In a new episode of his podcast, Wooooo Nation Uncensored, Flair praised Owens and thinks he has 'unlimited talent.'
"I think the world of Kevin Owens. He's a respectful, nice guy. He has unlimited talent." Ric said. "He has a hell of an interview. Before he ever used the stunner, he called Steve (Austin) and asked him. That's respect." [H/T WrestlingNews.co]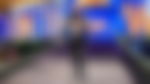 "I did a segment with him on a Thanksgiving Starrcade show. It was the Kevin Owens' KO show, and he asked me, 'What do you want to talk about?' I said, 'Hey, you're the boss.' He said, 'You're Ric Flair.' I said, 'That doesn't mean anything to me right now. We'll talk about whatever you want to talk about.'"
ADVERTISEMENT
Article continues below this ad
Flair called him respectful with tons of talent. He also complimented him for taking huge bumps and wished him success.
"He's a very respectful kid with a ton of talent. He takes these huge bumps and all that. I'm happy for him, and I wish him nothing but success. He's a great guy."
ADVERTISEMENT
Article continues below this ad
Massive praise from the two-time Hall of Famer and the legend himself!
Watch This Story: WWE Day 1 Results: Brock Lesnar Rises, Becky Lynch Retains Again, and More!