Ric Flair Destroys Fans Saying He's Desperate for a Job
Published 11/24/2021, 10:15 AM EST

Follow Us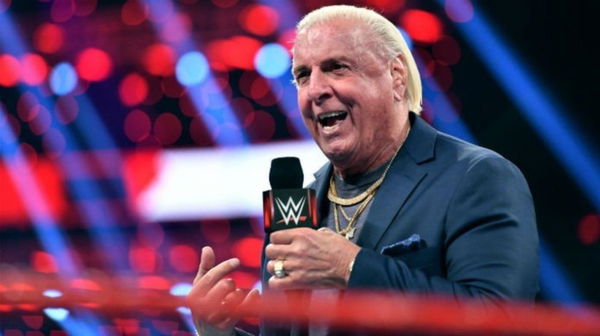 Considering The Legacy of Ric Flair, more than half of the WWE Universe knew he would be fine even when WWE released him. However, there were some who thought The Nature Boy direly needed money and was desperately looking for a job.
Now, during his conversation with Mark Madden, Ric Flair clarified that he actually does not need any sort of work considering he is still getting paid by someone or something.
"I made more money last week when the first week of our podcast than I made in my first year of wrestling in 1973. So, I'll be okay."
ADVERTISEMENT
Article continues below this ad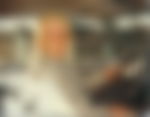 The former WWE Superstar added that he is working with a reputed company that is already paying him. Hence, if anyone is concerned about his financial situation, he is absolutely fine!
"The day I asked for my release, nobody fired me. I signed a contract that pays me more money for three years than I was making there. Let's just leave it at that. The guy I work for is Ryan Fiterman, Fiterman Sports, Houston, Texas. So, there you go."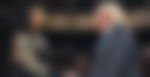 Even if he did not have other forms of payment, Flair has been in the industry long enough to have some form of passive income.
Ric Flair reveals his status with AEW
Whenever WWE releases someone, the first thing everyone assumes is that he/she will join AEW. It was no different for Ric Flair.
During his conversation with Mark Madden, the topic of him joining AEW came up. He finally revealed what the actual situation is.
ADVERTISEMENT
Article continues below this ad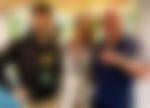 "There were no discussions at all. I mean, I you know i i told Vince McMahon and my word is pretty much my bond, unless they do something really stupid to me that I would never ever go to work for the competition. Now, they've done some really stupid stuff, so that door is open. But, I'm certainly not, I haven't talked to Tony. I haven't heard a word from him. I watch all the shows, appreciate the athletes and the people that are involved in it. But, I'm not actively in discussions with anybody."
Watch This Story: Stone Cold Steve Austin to John Cena: Greatest WWE Rivals of Dwayne The Rock Johnson
ADVERTISEMENT
Article continues below this ad
Flair may have possibly reached an age where he does not need to work with a promotion actively to establish his name. He has earned enough fame for the wrestling industry to know exactly who he is!