Stone Cold Reveals Vince McMahon Approved Chris Jericho to Appear on the Broken Skull Sessions
Published 04/02/2021, 7:48 PM EDT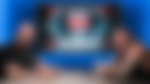 ---
---
In a shocking turn of events, Chris Jericho will appear on Stone Cold's Broken Skull Sessions! This is shocking; Jericho works for AEW, and it is very unlikely of WWE to feature wrestlers not contracted to them on their programming.
ADVERTISEMENT
Article continues below this ad
Stone Cold talks Chris Jericho appearing on Broken Skull Sessions
'Le Champion' Chris Jericho will be the next guest on Stone Cold Steve Austin's Broken Skull Sessions on the WWE Network. Despite working for a rival company, how did it happen? The host of the show, Stone Cold, reveals.
ADVERTISEMENT
Article continues below this ad
Kickin open the #ForbiddenDoor! #AustinVsJericho April 11 on @peacockTV! #BrokenSkullSessions @steveaustinBSR @AEW @wwe pic.twitter.com/oLBtQVZaI0

— Chris Jericho (@IAmJericho) April 2, 2021
Speaking to Justin Barrasso of Sports Illustrated, the 'Texas Rattlesnake' shared how Jericho came on board for an episode. He said Jericho texted him after watching The Undertaker's episode and Austin responded. The two immediately got on call for a conversation.
Austin said, "We got to talking. I've always respected the hell out of his career, and I'm glad they're around—it gives the guys and girls in professional wrestling more places to work. I said, 'I'd love to have you on the show.' And he said he'd love to do it, so I checked with Vince [McMahon] about it."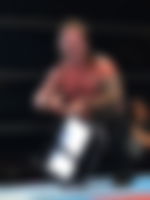 In another surprise, Stone Cold shared the idea with Mr. McMahon and he was completely cool with it! Yes, we can't believe it, and nor did Austin. He said, "Vince goes, 'It's cool. Go ahead. 'But me and Vince don't always do well with phones and texts, so I texted one more time, 'Are you sure it's O.K. to have Chris Jericho on the show?' Vince gave me the thumbs up, and Chris came out to do the show."
Y2J – an all-time great!
The 'Toughest SOB' revealed he, too, had a desire of having Jericho on the show. Austin said Jericho spent two decades in WWE and has been in the best runs of the business. Having him on the show was a top priority because his work deserves praise.
It's great to see the so-called Forbidden Door opening a little more from WWE's end. Should we expect anything more from this? Absolutely not. Vince McMahon wouldn't want an AEW-Invasion angle, at least until he has the chance to buy them.
ADVERTISEMENT
Article continues below this ad
Chris Jericho's episode of the Broken Skull Sessions airs immediately after Night 2 of WrestleMania 37 concludes. It will air on Peacock in the U.S. and on the same old WWE Network elsewhere.
What are your thoughts on Jericho appearing on WWE programming despite being in AEW? Let us know in the comments below!
ADVERTISEMENT
Article continues below this ad