"Thanks Jericho" – WWE Legend Kurt Angle Looks Back at His Rivalry With Chris Jericho
Published 03/18/2021, 11:55 AM EDT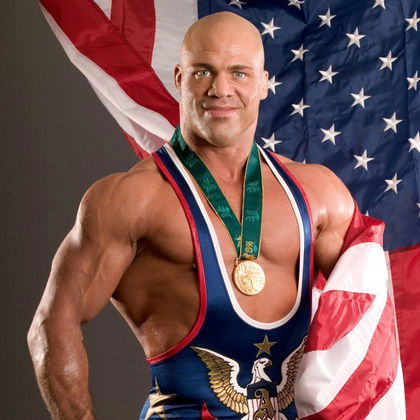 ---
---
Chris Jericho and Kurt Angle are two of the very few pro wrestlers on this planet who have both great wrestling skills and mic skills. Angle and Jericho have given the WWE Universe some unforgettable promos throughout the years.
ADVERTISEMENT
Article continues below this ad
There was a time when these two promo kings clashed and exchanged words before blows. What happened next will really make you laugh!
Kurt Angle shares a throwback of the time Chris Jericho gave him a new nickname
ADVERTISEMENT
Article continues below this ad
WWE Hall of Famer Kurt Angle recently shared a picture on his Instagram story. The picture had a fan holding a sign that read, "Kirk Angel Olympic Jacka**."
Angle wrote a couple of lines with the picture. He thanked Jericho for making that name popular, but also noted that he was hurt because of it.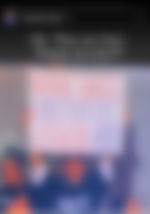 The 1996 Olympic Gold Medalist made his WWE debut in 1999 and rose up the ranks pretty quickly. Angle won the Intercontinental Championship, and that's when the rivalry with Y2J began.
On an episode of Monday Night Raw, Jericho interrupted Angle, who was an Olympic gold-winning cocky heel at the time. Jericho, being a promo god, blasted Angle on the mic. He opened his lines with his trademark RAW is Jericho catchphrase and then referred to Kurt Angle as Kirk Angel.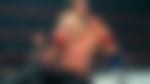 Kirk Angel was a name that quickly made a place in the hearts of the WWE Universe, and it showed in every city they went to. Things got so out of hand that fans came to the arenas with "Kirk Angel' signboards.
As Jericho and Angle's rivalry intensified, Jericho's bashing of Angle's name continued. The above-featured signboard is one of the many that fans got to arenas for the Olympic Hero during the Attitude Era.
Chris Jericho and nicknames
Chris Jericho is not only 'the man of 1004 holds' but also the man of 1004 catchphrases. Kurt Angle wasn't the only one who got his name messed up on purpose by Jericho. The list is long, and it includes some top names like Stone Cold Steve Austin, Edge, and Triple H.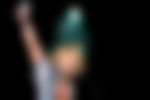 ADVERTISEMENT
Article continues below this ad
Jericho messed his names on purpose to pull the talent's leg. If it's a wrestler, he did it to irritate them. For example, Jericho called Stone Cold Steve Austin as Stone Cold Steve A**clown, Edge as Edgeward, Triple H as Hunter Hearst Hilarious, and Dean Malenko as Stinko Malenko.

No one is safe from Jericho's unique nicknames. If you're on his radar, then no one can save your name from being assassinated. Either way, Kirk Angel definitely has to be on top of the list. We're just wondering how most fans don't remember this epic rivalry and this name.
Do you remember Jericho calling Kurt Angle as Kirk Angel? Let us know in the comments below!
ADVERTISEMENT
Article continues below this ad