The Dream Match Between Sting and the Undertaker Actually Happened in WCW!
Published 12/27/2020, 10:12 AM EST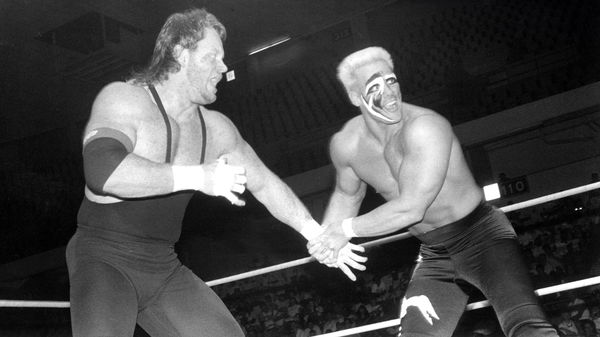 For many years, fans all over the world wanted The Undertaker to face off against Sting. Both superstars are like the counter-parts to each other. Both had a similar gimmick, attire, and were the biggest icons in their respective companies.
However, despite the wishes of the Superstars themselves (more on that later), the 'dream match' never took place. Or did it?
The long-time rumor in the sports entertainment industry says that 'The Deadman' and 'The Franchise' actually faced off against each other. Turns out, the rumor is true.
ADVERTISEMENT
Article continues below this ad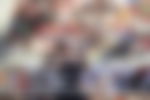 Both men fought each other in their early days in WCW. The 'Golden Boy' and 'Mean Mark' fought each other over the NWA World Heavyweight Championship in their only singles match held at the Greensboro Coliseum on September 1, 1990.
Sting defeated Taker to keep the title. Later, they fought in a tag team match. However, these were eons before Sting and Taker got famous through their 'Crow' and 'Phenom' gimmicks, respectively.
Although, there is no actual footage from the match, the video below is fan-made footage of the men fighting each other –
Sting wanted to face The Undertaker
As we mentioned earlier, both men wanted to face each other. Both men are known for their loyalty to their companies. Hence, when WCW shut down, Sting did not join WWE like his contemporaries. He instead went to TNA and fought all over the world… until 2014.
At Survivor Series 2014, Sting made his long-awaited WWE debut.Post that, he faced Triple H and Seth Rollins. However, despite the talks, the dream match never happened.
Very recently, both men weighed in on the matter. While many blame Vince McMahon, Undertaker said it was because of ill circumstances.
During a Q&A session on IGN, Taker revealed, "Sting stayed down in WCW for so long, and then he went somewhere else, and that window kind of closed. I know he kind of showed up at the end."
"The way people see that it looks much better on paper than it actually would've been. It's one of those matches that people will talk about forever."
ADVERTISEMENT
Article continues below this ad
Undertaker also said he does not have the skills to make the match 'great' anymore. So the match would have been disappointing.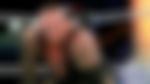 However, Sting revealed on AEW Unrestricted that he wanted a cinematic match with his long-time nemesis.
ADVERTISEMENT
Article continues below this ad
"I didn't want it to end the way it ended. I was pushing to get a cinema-style match with 'Taker. And for probably a litany of different reasons, it just wasn't going to happen," he revealed while speaking about his WWE retirement.
Now that The Undertaker has bid adieu and Sting is on the rival company, the chances of the match happening are slim to none. However, as Taker said, people will definitely talk about the match forever.