The List of Jericho! The Greatest Chris Jericho Moments of the Last Decade
Published 01/02/2021, 9:51 AM EST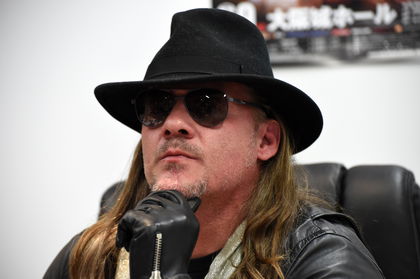 ---
---
Chris Jericho is a thirty-year veteran of professional wrestling and has given fans countless memorable moments. 'Le Champion' is a man who has reinvented and kept himself relevant in every era he's wrestled in. Here's looking at Chris Jericho's greatest moments of this decade.
ADVERTISEMENT
Article continues below this ad
The List of Jericho
ADVERTISEMENT
Article continues below this ad
After a one and a half year hiatus, Jericho returned to the WWE in 2012 and pursued championships throughout 2012 and 2013. Things really took a turn when on one random episode of Raw, Jericho brought out 'The List of Jericho,' and the rest is history. The 'List of Jericho' was an instant success.
Week in and week out, several top stars of the company made it to Jericho's list. The list was so over at one point that WWE capitalized on the momentum by selling a physical 'List of Jericho' on WWEshop.com.
The list was inarguably one of the best parts of Jericho's career in the 2010s. In fact, it would be safe to say that it was this 2016 run that brought Jericho to his A+ game.
You know what happens when you annoy 'Le Champion' Chris Jericho? You just make the list!
Festival of Friendship
Chris Jericho has had tag team success, but he's had a tough time keeping good terms with his partners. That's pretty much what happened with Kevin Owens. Jericho accepted Goldberg's challenge for the Universal Championship on behalf of KO which he didn't want.
This tension between the two lead to an infamous 'Festival of Friendship' segment where KO turned on his best friend. The entire segment was so well executed that it became one of the best in WWE history. It was also the beginning of their feud that led to a WrestleMania match.
Alpha vs Omega (Chris Jericho vs Kenny Omega)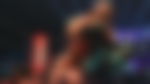 In late 2017, Chris Jericho appeared in a video package challenging Kenny Omega to a match. The match was promoted as 'Alpha vs Omega,' and Jericho added intrigue to this fight by attacking Omega in NJPW a month before their contest. Their match at WrestleKingdom 12 exceeded all expectations and laid the foundation of a wrestling revolution.
It was this match at WrestleKingdom 12 that gave birth to the idea of AEW. It was this match that changed the landscape of professional wrestling forever. If you haven't seen it yet, watch it!
Chris Jericho becomes IWGP Intercontinental Champion!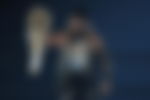 Jericho is a record nine time WWE Intercontinental Champion. To establish his dominance over the equivalent belt in New Japan Pro-Wrestling, Jericho set his sights on the IWGP Intercontinental Championship held by Tetsuya Naito.
He attacked Naito at New Year's Dash, following WrestleKingdom 12 which led to a match between the two at Dominion 6.9 in Osaka-jo Hall. There, Jericho defeated Naito to win the IWGP Intercontinental Championship, his first championship in NJPW.
The 'Painmaker' held the title till WrestleKingdom 13 where he lost the title to Naito again.
Chris Jericho certainly knows how to stay relevant across generations. Who would've thought we'll see Chris Jericho in NJPW? But that's what he does – steps out of the comfort zone and achieves greatness.
Chris Jericho is #AllElite
After taking the wrestling world by storm with his performance in Japan, Jericho shocked everyone by appearing at the AEW media conference in January 2019.
During the event, 'Y2J' signed an official full-time contract with AEW. The news was tremendous for the entire wrestling world as Chris Jericho was the biggest name to sign with the company until that point.
Chris Jericho's inclusion in AEW was crucial for the company's success. Jericho brought tonnes of expertise to the table, and up till now, has delivered some fun feuds for fans against the likes of The Elite, Orange Cassidy, and MJF.
First AEW World Champion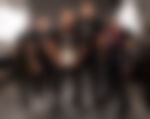 After kicking off his AEW career with a victory against Kenny Omega, Chris Jericho dedicated himself to take the new promotion to great heights as they prepped for a TV debut in the months to come. Riding on his momentum, Jericho defeated 'Hangman' Adam Page at All Out 2019 to become the first AEW World Champion.
Chris Jericho's reign as AEW World Champion ended at 182 days after Jon Moxley defeated him at Revolution 2020. Honestly, 'Le Champion' needs no title to back him up. His work and feuds have been spot on and to top that, he's even great on commentary!
Le Dinner Debonair
ADVERTISEMENT
Article continues below this ad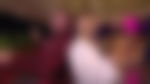 This segment deserves a toast of 'A little bit of the bubbly!' What do we even say? Chris Jericho and MJF executed this perfect rendition of 'Me and My Shadow' in the most unexpected of ways. Both men showed their great singing talents, especially MJF.
Fans from all over the world received this segment well, and it was an instant success. It almost seems like Jericho has the Midas touch as anything he does becomes an instant success. From The List to Le Dinner Debonair, anything Jericho does turns into a mega hit.
ADVERTISEMENT
Article continues below this ad
What was your favorite moment of Chris Jericho in this decade? Have we missed out any? Let us know in the comments below!