"They're Pulling a Revamp of WCW" – Booker T Criticizes AEW for Signing Veterans
Published 03/21/2021, 9:00 AM EDT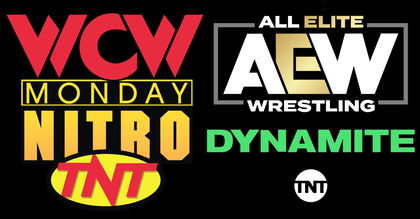 ---
---
AEW has always divided the wrestling world into two groups since they made their debut on TNT. While some believe that AEW is nothing but WCW 2.0, others have called it the perfect alternative to the WWE product. Now, former WCW Superstar Booker T has shared what he feels about AEW.
ADVERTISEMENT
Article continues below this ad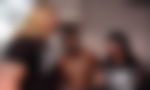 Booker T calls AEW a revamp of WCW
ADVERTISEMENT
Article continues below this ad
The latest episode of Booker T's Hall of Fame podcast focused on if AEW was becoming WCW. During the episode, Matt Gilmore talked about how it won't shock him if Mark Henry follows the Big Show's footsteps to join AEW. That is when Booker T compared AEW's current booking to WCW.
He said, "Do you think this is the right move for AEW to go? Right now it seems like they're pulling a revamp of WCW. As far as signing veteran talent. Guys well past their better years of their careers. Perhaps the young guys can take either one or two ways; that these guys are here to help us or these guys are here to take our spot."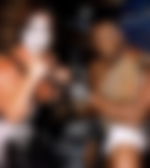 The Two-time WWE Hall of Famer also added that back in the day, the majority of the wrestlers that jumped ship from WWF to WCW were there only for the hefty paychecks, nothing else. Booker singled out Curt Hennig and Bret Hart as wrestlers who taught him a lot, but he emphasized how the majority were only coming for the money.
Honestly, what Booker T is saying here makes sense. Even before AEW could make their television debut, fans had already started comparing its similarities to WCW.
Yes, we understand AEW needs a few established names to draw a wider audience. But they shouldn't go overboard with it.
ADVERTISEMENT
Article continues below this ad
AEW has some top names in professional wrestling today. They have a long list of super talented non-WWE wrestlers who could make it big in the company if given the time and effort. Take Orange Cassidy, for example, but sadly, we haven't seen any new major stars being created.
Will the top stars of AEW put over new talent in the coming months? If yes, then it'd be great for the company. If not, then it'll be safe to say AEW is becoming WCW in all aspects – from television deals to booking scenarios. WCW's booking went for a toss because of the nWo, AEW's can go for a toss because of The Elite.
ADVERTISEMENT
Article continues below this ad