"This Has to Change" – AEW Superstar Chris Jericho Unhappy With WWE
Published 10/22/2020, 7:56 AM EDT
---
---
Chris Jericho has been very vocal about WWE and their various wrongdoings ever since he left the company. WWE received major criticism after its Twitch controversy and as per many released Superstars, the company often metes out unfavorable treatment to its employees.
ADVERTISEMENT
Article continues below this ad
AEW's Le Champion revealed how WWE does not pay wrestlers for WWE Network matches in his latest podcast. However, the company receives royalties from the broadcast. The latest Talk is Jericho was full of such explosives.
"In my opinion, this really does have to change, and this is no ill will towards the WWE. It's just the way it is. You just said all of these things. The fact even that they can show all of my matches on their Network that people pay for and I don't get a dime of royalty, it makes no sense. It's not how normal business, normal entertainment [or] the normal world works."
ADVERTISEMENT
Article continues below this ad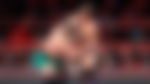 The viewers have to pay a certain amount for the subscriptions. The company gets the money, but the innumerable wrestlers in the matches and segments get none.
Read more – AEW Superstar Chris Jericho Gives Verdict on WWE's Latest Twitch Controversy
Chris Jericho said WWE's royalty policy needs to be changed
Apart from Jericho, the Talk is Jericho had former U.S. Democratic Presidential candidate Andrew Yang as another guest. Yang hopes to include pro-wrestling in the Screen Actors Guild, which would mean that all on-screen stars are protected financially.
AEW's Demo God says he still receives royalty for a cameo he did 10 years ago. No matter how small the role is, royalty is an integral part of production and job security.
ADVERTISEMENT
Article continues below this ad
"Well, you do get royalties for that, whatever the percentage of that is, but what we're talking about that really gets to me, as I said, I did a movie called 'MacGruber' ten years ago. I was in it for two minutes."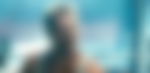 "I still get residual checks. They're not a lot. $20, $15 [or] $50, but I'm still getting residuals from being on that movie. Here I am with probably 100 matches on The Network and getting nothing. I don't see the fairness in that if that's the right word," Jericho concluded.
ADVERTISEMENT
Article continues below this ad
If this is just the tip of the iceberg, we wonder what else is there. Is WWE really underpaying its employees, or is it just a ploy? Let us know your thoughts in the comments below.