"Vince McMahon is Open To Anything"- Triple H Makes Major Claim About WWE Working With Other Promotions
Published 12/04/2020, 12:09 AM EST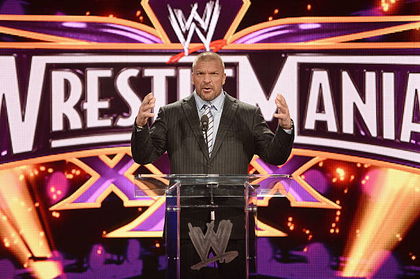 ---
---
WWE Executive Vice President of Global Talent Strategy, Triple H, opened up on the possibility of WWE working with other promotions. It doesn't take a genius to realize why Triple H was asked this question.
ADVERTISEMENT
Article continues below this ad
Last night, AEW transformed the professional wrestling landscape by announcing a collaboration with Impact Wrestling. Since then, many fans have wondered whether a Vince McMahon-led WWE would ever be open to such a prospect.
"Are we open to the right business opportunities? Yeah, at any given time we're open to things and it just depends on what they are, and if they're beneficial to us longterm. And again, when I say longterm I'm not talking about 3 months or 6 months. Longterm… 10 years. You know… 10 years, 15 years from now. Is that beneficial? Is that longterm?"
ADVERTISEMENT
Article continues below this ad
Triple H tries to break misperception about Vince McMahon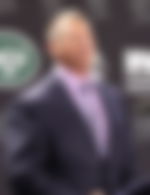 Many professional wrestling fans believe that Vince McMahon is not open to any new or creative ideas. As per them, his conservatism is the root cause for WWE's declining product.
However, Triple H believes otherwise. According to the NXT head honcho, if the idea sounds like money, Vince is the first person to experiment with it.
 "I think you hear Vince [McMahon] say that a lot. I've been around him a lot to know that if it's the right thing, and it's meaningful to business, he's open to anything."
WWE already collaborates with some promotions
For the uninitiated, WWE does have some collaborations in the independent circuit. Many up-and-coming promotions like Progress Wrestling, Insane Championship Wrestling (ICW) and Evolve Wrestling have had a working relationship with WWE.
Moreover, their content finds a worldwide audience through the WWE Network. WWE has also dipped into their talent pool to discover gems like Keith Lee, Matt Riddle, Walter, Tyler Bate and even the WWE Champion, Drew McIntyre (re-discover in his case).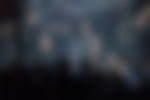 Triple H also highlighted this fact to prove that WWE has always been open to meaningful business.
"You know, in what you've seen in the past, PROGRESS, ICW, EVOLVE, all those things, yeah, we're open for business in a lot of ways. And a lot of things, and a lot of everything. People's thoughts, misperceptions [sic], their perceived knowledge of what we do, how we thinks, and all that stuff is often greatly misinterpreted, and not necessarily accurate."
It's an open secret that Vince McMahon frowns upon the mention of other promotions on his product.
ADVERTISEMENT
Article continues below this ad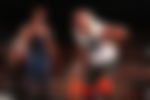 For years, WWE completely ignored the existence of its main competitor, TNA/IMPACT Wrestling. Even when the latter signed industry hotshots like Sting, Ric Flair and Hulk Hogan, WWE preferred to live in its own glass castle.
Now that AEW is openly challenging WWE's monopoly, ignorance might no longer be the option. If WWE ever decides to widen its horizons, professional wrestling will certainly see a revolutionary transformation.
ADVERTISEMENT
Article continues below this ad