WATCH: Chris Jericho, John Cena, Mick Foley and Many AEW and WWE Superstars Dress Up As Santa For The Fans
Published 12/25/2020, 9:25 AM EST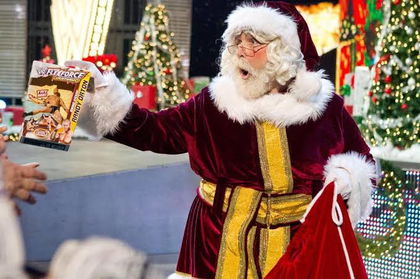 ---
---
Wrestling and Christmas have always walked hand in hand. Christmas time can make anyone turn into a Santa Claus, especially wrestlers! Over the years, we've seen countless moments of wrestlers cosplaying as Santa and bringing some superb entertainment to our screens. Here are a few wrestlers who donned Santa's colors.
ADVERTISEMENT
Article continues below this ad
John Cena (One arm Santa)
ADVERTISEMENT
Article continues below this ad
In October 2007, John Cena suffered a legitimate torn pectoral muscle that led to Mr. McMahon stripping him off the WWE Championship. Cena returned at the Tribute To The Troops special in Tikrit, Iraq dressed up as Santa Claus and delivered an Attitude Adjustment to the WWE Chairman despite his injury.
Chris Jericho (Le Santa)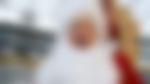 'Le Champion' Chris Jericho is a man of many talents. Recently, Jericho became Santa Claus for AEW's version of A Christmas Story, narrated by Jim Ross and Tony Schiavone. This is not the first time Chris Jericho became Santa. He has donned the old red gear once before in the WWE during his time with Big Show as Jeri-Show.
Vader (It's time, It's Vader Claus Time!)
On a special episode of Raw in 1997, Goldust came out as a Christmass Tree (the ugliest Xmas tree you'll ever see!). He trash talked for a while before Santa Vader or Vader Claus attacked him, sending fans into a frenzy! Who could've thought we'll see Vader as a Santa, eh?
Mick Foley (Three faces of Foley? Include Santa Claus too!)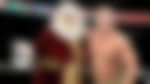 Anyone who has seen the Hardcore legend cosplay as Santa knows there is no better person to pull it off than himself. Foley has also played Santa in the 2014 movie – I am Santa Claus. Except for that, remember when Good Santa Foley defeated Bad Santa JBL? His performances as a Santa deserve all the praise and attention.
Hulk Hogan (Santa Hogan, Brother!)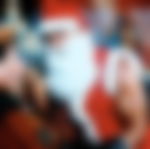 Let me tell you something, brother. Hulk Hogan also makes this list! Least expected, right? It was for us too! Hulk Hogan was the lead in the 1996 movie Santa With Muscles. Seeing Hogan as Santa is hilarious; if you have some free time, go on and watch this film for Hollywood Hogan!
Hiroshi Tanahashi (If only Santas were this stylish)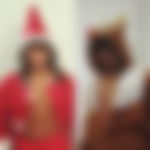 NJPW's face, Hiroshi Tanahashi, is a fabulous wrestler, and we've seen him put on a lot of splendid matches. However, there's another side of 'The Ace' we haven't seen yet – Santa Tana! Yes, it sounds funny, but Tanahashi wore the red and white of Santa Claus. Santa Tana's style is truly unique!
The Big Show (Giant Santa Claus)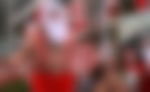 Being a Santa Claus isn't new for the 'World's Largest Athlete.' Santa Show made a cameo appearance in the 1996-film Jingle All The Way starring Arnold Schwarzenegger. Santa Show has also appeared on WWE TV several times. Remember his rendition of 'The Night Before Christmas?'
Goldberg (The Santa Claus that'll annihilate you)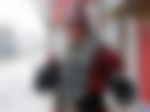 This man has forever put down men with his vicious spear and Jackhammer, and he is no different as a Santa Claus. This picture of Goldberg as Santa shows him ready for a fight. For all those who steal Christmas gifts? Maybe! This picture is from the 2005 movie Santa's Slay.
Xanta Klaus (No, not Santa Claus!)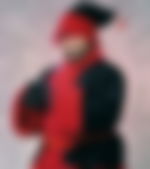 Balls Mahoney didn't have a great WWE career, but he makes it on this list because of being a one of a kind Santa. Unlike other Santas, Xanta Klaus was from the South Pole and stole gifts. Sounds interesting, right? Well, it was only interesting for a couple weeks for the WWE.
Stone Cold Steve Austin (Beer Drinking Santa Claus)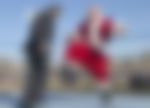 We've seen 'The Texas Rattlesnake' stun Santa before, but he doesn't make the list for hitting Stunners on Santas. He makes the list for the time he became Santa Claus at Tribute To The Troops 2003 where he did what he does best – lay Mr. McMahon to waste!
R-Truth (The Santa Claus we need!)
ADVERTISEMENT
Article continues below this ad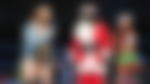 This list would be incomplete without R-Truth. The 24/7 Champion is one of the most entertaining performers in all of WWE. He's done all you can ask for, so dressing up as Santa wasn't a big deal for Truth.
As a matter of fact, R-Truth has been Santa a lot of times! Each time, he delivered.
ADVERTISEMENT
Article continues below this ad
There are other wrestlers too that have dressed up as Santa, but these men listed above make the cut for being best and unique.