WATCH: The Only Time Sting Teamed up With John Cena in WWE
Published 01/02/2021, 11:04 AM EST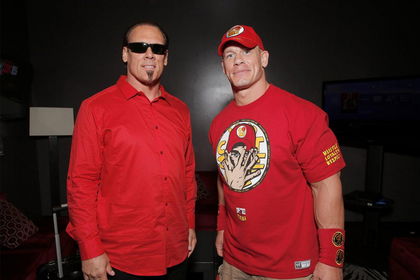 ---
---
Sting made his AEW debut last month, and the wrestling world erupted with excitement. 'The Icon' was last seen in the WWE where he didn't really get the run he expected. For years, fans wanted to see 'The Franchise' inside a WWE ring, and they finally did in 2015!
ADVERTISEMENT
Article continues below this ad
Sting's WWE career saw him wrestle three matches. One of it was a dream tag team match of sorts on Monday Night Raw.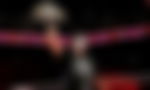 ADVERTISEMENT
Article continues below this ad
The dream team of Sting and John Cena
After his loss to Triple H at WrestleMania 31, Sting returned to the company on the August 24, 2015 episode of Raw. He immediately set his sights on Seth Rollins and challenged him for the WWE World Heavyweight Championship at Night of Champions.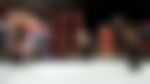 Before their clash at Night of Champions, Sting faced off against the Big Show on Raw. The match ended in a Disqualification after Rollins attacked 'The Icon.'
WWE does not recognize the match between Sting and Big Show for some odd reason. This led to a tag team match between Seth Rollins and Big Show vs Sting and John Cena.
'The Franchise of WCW' and 'The Franchise of WWE' teamed for the first and only time ever as they took on Rollins and Show with The Authority keeping an eye from ringside.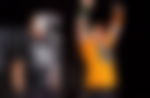 During the ultimate moments of the match, Rollins continued his trash talking as he kept Cena from tagging in Sting. Finally, 'The Champ' powered through and hit Rollins with a vicious clothesline. That wasn't enough as Rollins got up and tagged in Big Show.
Big Show hit a bodyslam on Cena and climbed up to the second rope for a bodydrop. Show hit the bodydrop but missed as Cena moved out of the way. This separation gave Cena time to hold himself together and hot tag Sting while Big Show tagged in Rollins.
The Franchises stand tall
Sting and Rollins tagged into the match to a grand reception. Sting immediately dropped Rollins with a series of right hands. He then Irish whipped Rollins in the corner, followed by a couple of Stinger splashes and a running bulldog!
ADVERTISEMENT
Article continues below this ad
Big Show then suddenly pushed Sting to the ground, but John Cena came in and hit an Attitude Adjustment on the 'World's Largest Athlete.' As Cena hit the AA, Rollins quickly went for a Pedigree on him.
Subsequently, 'The Icon' pulled him from his hair and hit his iconic Scorpion Death Drop followed by the Scorpion Death lock to get the submission victory for him and Cena.
Seeing Sting work like that in a WWE ring felt really special. Who knew this would be his first and only match on Raw?
ADVERTISEMENT
Article continues below this ad
Anyway, he's in AEW now and there are rumors of him wrestling cinematic matches. Let's see which way he goes in AEW, given his age and medical history.