WATCH: The Time Sting Made a Life Threatening Entrance by Dropping Down From a Helicopter
Published 01/04/2021, 9:56 AM EST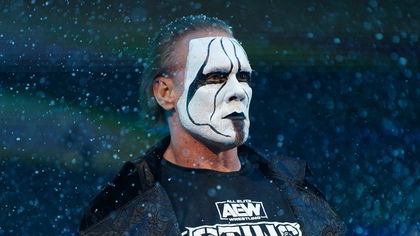 ---
---
'The Icon' Sting is as evergreen as they come. The man is 61-years-old and despite a long 40+ year career, he hasn't called it quits from professional wrestling. A grand snowy entrance at the Winter Is Here edition of Dynamite marked his AEW debut.
ADVERTISEMENT
Article continues below this ad
Speaking of entrances, this isn't the first time he came out to a grand spectacle. He's done crazier entrances than this one in the past!
Sting rappels down a helicopter!
ADVERTISEMENT
Article continues below this ad
We know Sting for his one of a kind entrances. Rappelling down from the rafters was an everyday affair for 'The Icon.' It was an entrance that made more fans grow on him. Things got to the next level in 1998 when Sting entered by dropping out of a helicopter! Yes, you read it right – dropping out of a helicopter!
Sting made a special entrance in a helicopter at the Spring Breakout edition of WCW Nitro in 1998. WCW held the show at Club La Vela, one of their go-to venues for Spring edition shows.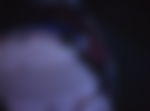 Hollywood Hogan and Randy Savage (the newest member of the nWo) were going to face the team of Lex Luger and WCW Champion, Sting. Club La Vela is not an arena, so there are no rafters. All three men made their way to the ring except Luger's tag team partner, Sting.
Sting's music hit, but 'The Franchise' didn't come out. Eric Bischoff said Sting isn't coming, and Lex Luger was going to be a dinner for the nWo. Just as Bischoff continued his trash talking, everyone looked in the sky as a helicopter came and hovered over Club La Vela.
ADVERTISEMENT
Article continues below this ad
'The Icon' was sitting inside the helicopter as it made its way over the club. The protective mats and other items at ringside tossed in the air, thanks to the helicopter up above. A rope came out of the helicopter and Sting rappeled down right into the ring beside his partner Lex Luger.
Ellis Edwards, the Stunt Coordinator for WCW Nitro, revealed he took a special permit to drop Sting out of the helicopter. Well, it's safe to say they did a fantastic job with this entrance.
ADVERTISEMENT
Article continues below this ad
Sting's still making his presence felt in the pro wrestling world. There's no news on him wrestling any traditional matches, but cinematic matches are definitely a possibility.