"We Didn't Talk for a While"- Vince McMahon Was Concerned Over Undertaker Moving to AEW
Published 06/17/2020, 3:28 AM EDT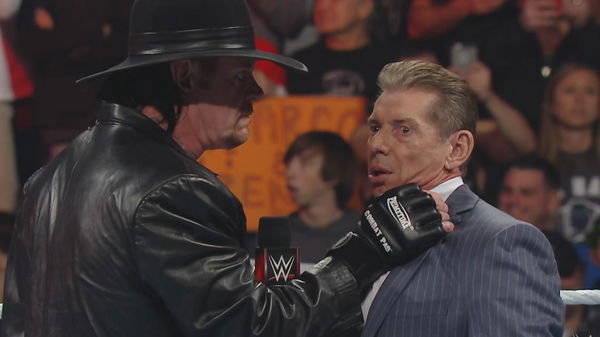 ---
---
The Undertaker has reigned as the top dog of the WWE for more than three decades. Undeniably one of the finest performers ever to grace the world of professional wrestling. Blood, sweat, tears, plenty of sacrifices Undertaker has given it all for the business and entertainment of the WWE Universe.
ADVERTISEMENT
Article continues below this ad
The late 1990s were probably the golden years of professional wrestling history. The birth of WCW resulted in the Monday Night War.
Two companies, two creative geniuses Vince McMahon and Eric Bischoff going head-to-head in ratings birthed a real-life rivalry.
ADVERTISEMENT
Article continues below this ad
During the Monday Night War Bischoff held the upper hand on Vince due to Ted Turner's big checkbook and huge bank balance.
The temptation of money along with the pleasure of working a lesser number of nights a year attracted all top stars to WCW.
Icons like Kevin Nash, Scott Hall, Bret Hart, X-Pac, Hulk Hogan, Bobby Henan, Randy Savage, Alundra Blayze, Roddy Piper, Mr. Perfect, and Mean Gene Okerlund, all jumped ship to join the WCW.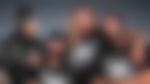 Even the then heartthrob of the industry, Shawn Micheals, was set to leave for WCW. Undertaker was the only superstar who committed to never leaving the WWE. He was ready to go down with the then WWF if the ship sank.
This being one of the prime reasons Vince McMahon has always held a deep respect for The Deadman. The two have shared an unbreakable bond for over three decades.
Vince McMahon had declared The Undertaker as the leader of the locker room and any problems that Superstars may face, must first seek help from Undertaker and then look for Vince.
Superstars like Triple H, JBL, Shawn Micheals acknowledged how they looked up to The Phenom whenever they needed guidance.
If Vince McMahon was the father of professional wrestling, then Undertaker was seen as the eldest brother of the family.
However, in true friendships and strong bonds, things aren't always lovey-dovey and there are differences erupt more often than not.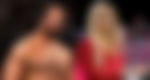 Undertaker and Vince McMahon have a fallout
In the latest episode of Undertaker: The Last Ride Chapter 4, The Phenom and Vince McMahon weren't on talking terms with each other.
AEW, the new guy on the block, is a novel threat that the WWE must face. A billionaire like Shahid Khan and multiple talents jumping ship, one can look at AEW as a modern-day WCW.
After a disastrous Crown Jewel in February 2019, Taker decided to expand his presence outside the world of wrestling.
Undertaker was scheduled to attend Starcast II, an autograph signing event. In parallel to Starcast II, AEW's first-ever PPV Double or Nothing would be running.
Undertaker was unaware of the AEW PPV but this didn't sit well with the boss.
"I'd agreed to do an autograph signing in Las Vegas," Calaway said. "It wasn't pitched to me that the other company (AEW) had a show that was running right parallel to this autograph signing.
"I was oblivious, I wasn't keeping up with what was going on or anything like that. Vince calls me like, 'What are you doing?' I say, 'I'm doing a signing.' He goes, 'Well, yeah. But, you got all these people thinking you're going to do this.' That's stupid.
"Anybody that knows anything about me, knows that I'm not going to a different company. I've been here forever, I ain't going anywhere. I'm not going to jump ship to go to [AEW]. Why would I?"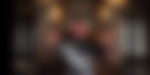 Undertaker being the mature man he has always been, understood the fact that Vince McMahon is a businessman. With AEW increasing the number of shows and WWE's many top talents jumping ship.
ADVERTISEMENT
Article continues below this ad
The Dead Man understood Vince McMahon's pressures as another new rival company was in the market to snatch WWE's spot. Undertaker later reveals both Vince and him sorted it out.
"Vince and I had a little bit of a falling out over it, and I understand where he was coming from. He's got a business to run. I understand his position.
"But I also had a position of my own that needed to be understood. We didn't talk for a little while and then we both let our guard down enough to talk and then we got things worked out. It's all been sunshine and rainbows since," admits Undertaker.
ADVERTISEMENT
Article continues below this ad