"What He Has Done and Taken…" – Seth Rollins Explains Why He Is Not a Fan of CM Punk Despite the Latter Having Massive Impact on His Career
Published 02/10/2023, 4:00 PM EST

Follow Us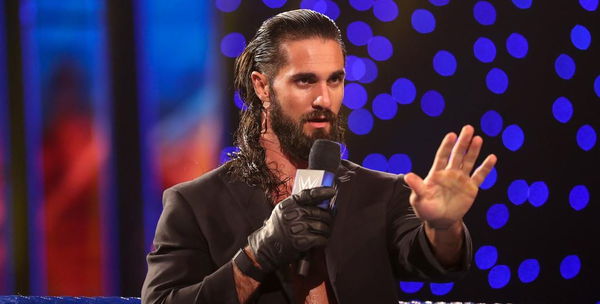 WWE superstar Seth Rollins has spent more than a decade on the promotion. When he speaks, the wrestling world certainly takes notice. The Architect's recent comments about the suspended AEW wrestler CM Punk raised many eyebrows. He addressed the latter as a "cancer". But he has since come out with a more detailed version of what he thinks about the controversial superstar. Rollins' recent remarks give an insight into what prompted his previous comments.
He is not the first fellow wrestler to criticize Punk, and certainly would not be the last. 'The Voice of The Voiceless' has been under the scanner ever since his media scrum last September. While Rollins has largely stood by what he said previously about Punk, he has since explained the previous rapport that the two share. He sat down with Fox Sports Radio recently and talked about the aforementioned comments by him.
Seth Rollins gives a detailed explanation of recent CM Punk comments
ADVERTISEMENT
Article continues below this ad
He said, "Here's the thing that I will say one thing about Punk and end it on a positive note with him: that guy has given my career so much that it pains me to have to say bad things about him because he helped me out, he really did.
"He's been a good guy to me for a lot of my career but for whatever reason, the past, maybe, six seven years, he's in a different headspace and we're not on the same page and to see kind of what he's done and taken, taken, taken it's always about him, I'm not a fan. I'm just not a fan. Not a fan." added The Arealist.
Punk has been in the eye of the storm ever since the events that led to his suspension. He himself admitted in the past that he could be a difficult person to work with. Rumors have been rife about a return to the WWE for him. Many, including Rollins, aren't ready to welcome the former WWE champion with open arms.
Rollins was part of a memorable faction
He along with Roman Reigns and Dean Ambrose aka Jon Moxley debuted during Punk's Survivor Series 2012 match. The Arealist was part of the uberly popular faction, The Shield back then.
ADVERTISEMENT
Article continues below this ad
The Architect would be competing in the upcoming Elimination Chamber match. The intense match would be happening for the US title this year. Rollins did not hold back on his views on Logan Paul either recently. He said that he was not a fan of The Maverick and what he brought to the wrestling world.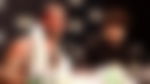 Coming back to Punk, the writing was certainly on the wall for him, even before the tainted media interaction. His obnoxious comments as per Sportster about "Hangman" Adam Page did not go down well with many viewers. While there is no doubt about Punk's ability in the ring, the recent criticism from all quarters possibly holds some truth.
ADVERTISEMENT
Article continues below this ad
Seth Rollins is not only known for his effortless wrestling ability. But also for his unhinged views on things. His recent comments on CM Punk are a case in point. While he did credit Punk for helping him during the start of his career, he admitted that he was not a fan now.
Watch This Story: Boxing Legends Who Made Bank With The WWE
Edited By: Debmallya Chakraborty