WWE Hall of Famer Kurt Angle Opens Up on Potential AEW Debut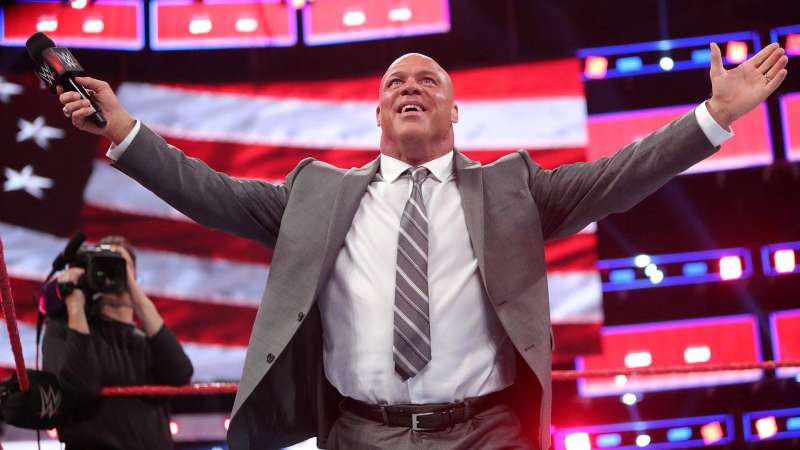 WWE Hall of Famer Kurt Angle has seen a lot in the world of wrestling. The former Olympic Gold Medalist wrestled in WWE as well as its rival promotion TNA.
He announced his in-ring retirement last year at WrestleMania. He was a producer for WWE before getting released in March. Although WWE offered him a new contract, he declined to focus on his new business. Needless to say, he knows the tricks of the trade better than a lot of people.
As soon as a WWE superstar gets released, fans start speculating if he/she is going to appear in AEW. So, it is no surprise the speculations will continue for Angle. However, the former RAW general manager cleared the rumors about AEW.
Kurt Angle reveals future AEW plans
In a recent interview with WrestlingInc, Kurt Angle spoke about AEW. He thinks the company is doing great in terms of wrestling but he is not sure if they will sustain. When asked if he is going to join AEW or not, Kurt Angle blew off every rumor.
"Right now, I would say it's off the table," Angle admitted. "I'm OK where I am. The thing is, when I came back to WWE, I wasn't expecting what I got, and I was very grateful. I got the Hall of Fame, I wanted the Hall of Fame, but I didn't want it first. I wanted it last, and I wanted to wrestle first."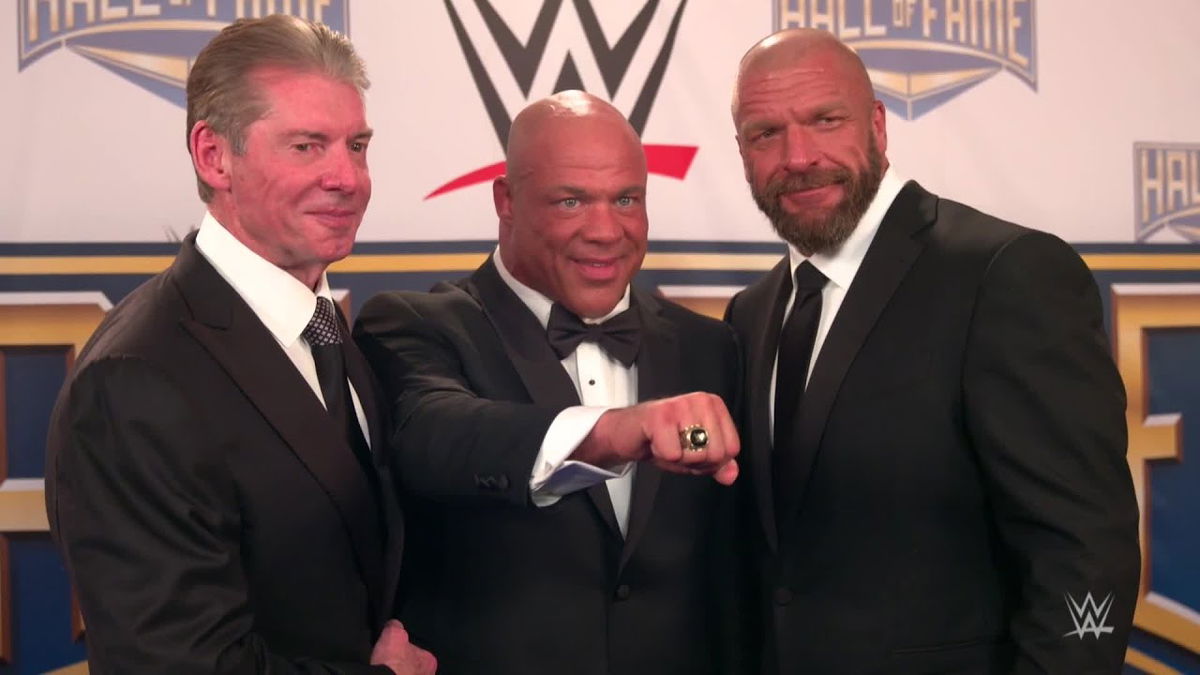 He said he wanted to wrestle more before becoming an executive but Vince McMahon had other plans. However, he is currently happy with his nutrition business.
Angle thinks AEW can't replace WWE
Angle revealed that he watches AEW occasionally. However, he is sure AEW can't replace WWE anytime soon.
"Be happy with number two, and I also said I don't know if they'll stay in business only because of what we've seen in history. WCW [and] TNA had a good run, and they dropped. They're working their way back. Even Ring of Honor had a pretty good run. They're not getting as huge now as they did when they peaked. All these companies, they put a lot of money into their product, and they don't have a lot to show for it."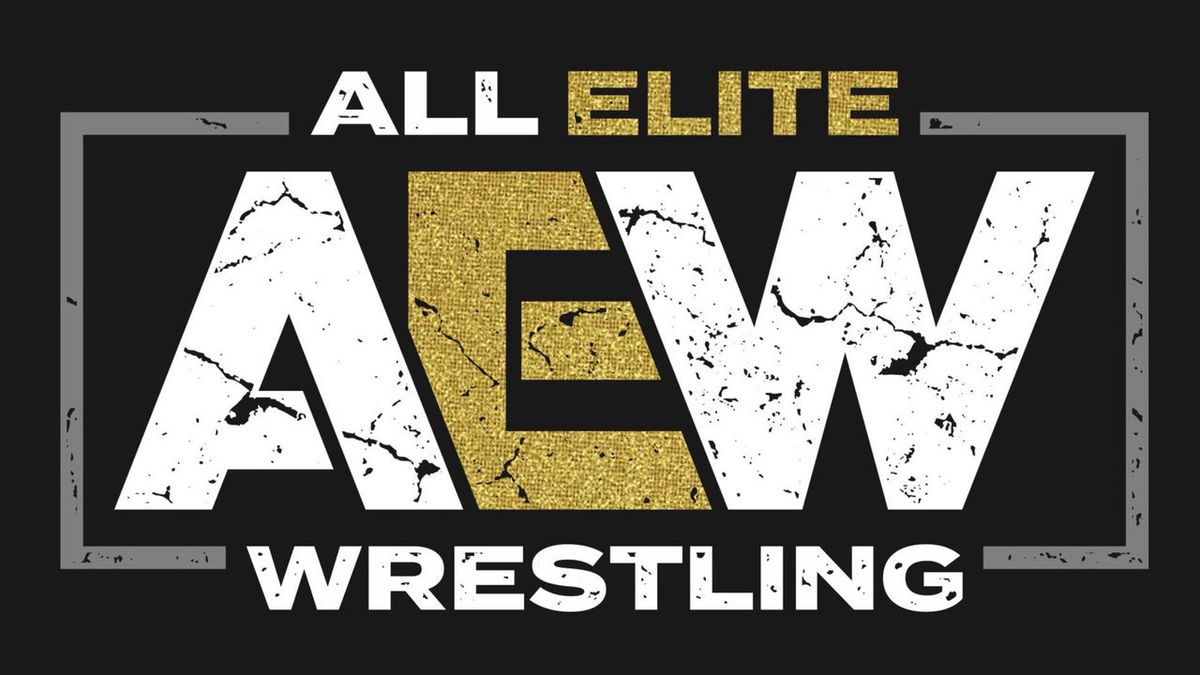 Citing WWE's billion-dollar TV deals as their advantage, Angle asserted that AEW can not match the monstrous market penetration of WWE.
AEW has been criticized for riding off the coat-tails of WWE. With the recent introduction of Rusev to the roster, the criticism will only increase. However, AEW has been doing well in terms of event ratings and ticket sales. Their storylines have also received rave reviews.
We will have to see if Angle's words are prophetic. One thing is certain, the fans will love to see Angle on-screen again.