WWE Legends to AEW Superstars: Wrestling World Mourns the Tragic Death of Jimmy Rave
Published 12/14/2021, 8:00 AM EST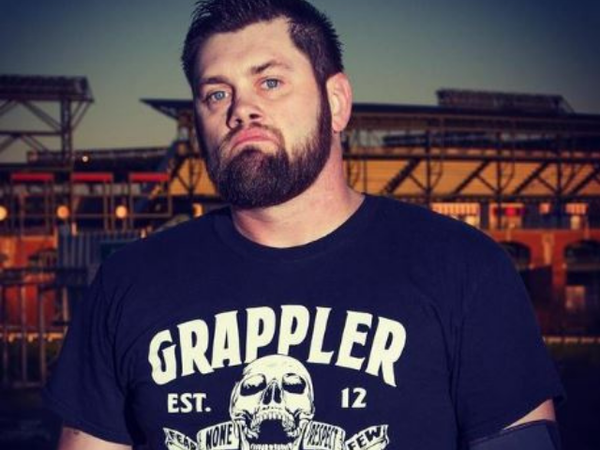 ---
---
The wrestling industry suffered a terrible loss on December 12th, 2021. Former pro-wrestler, James Micheal Guffey, passed away after on 12th December 2021. James was better known by his stage name, Jimmy Rave.
ADVERTISEMENT
Article continues below this ad
The wrestling industry came together to mourn the loss. Several people-wrestlers such as Matt Hardy, Cardona, Mick Foley, Josh Alexander, Vince Russo, Gunner, and several others expressed their grief on social media. They were joined by fans across the globe who were trying to cope with the tragic news of Jimmy Rave.
RIP Brother. Jimmy Rave you will be missed. You believed in me years ago. One of those guys that I knew when I stepped in the ring with I was going to learn and come out better.

— CwLail_Gunner (@CWLail_Gunner) December 13, 2021
ADVERTISEMENT
Article continues below this ad
RIP Jimmy Rave ❤️

Thank you for always being so kind with every interaction, and for genuinely wanting to help the younger generation find their way. https://t.co/eNlFCJWmgG

— Bear Bronson (@bearbronsonBC) December 13, 2021
Jimmy Rave & I communicated a lot the last few months. He seemed in great spirits despite his circumstances, and he constantly put over my work and the work of 44OH.. That meant a lot from a talent like him.

Rest In Peace, Jimmy. https://t.co/Z6qaYucDQ4

— Gregory Iron (@GregoryIron) December 13, 2021
Just heard that Jimmy Rave passed. Man, I am so, so saddened. I recently told Jimmy that I had a spot waiting for him for when he felt up to it. Jimmy will always have that spot waiting. What a great, great kid. I am just so lucky and blessed to have even gotten to know him.

— Vince Russo (@THEVinceRusso) December 13, 2021
I was lucky enough to throw a roll of TP at Jimmy Rave once.

My wife has spoken so fondly of him over the yrs that I can't help but be thankful that she had him around to help & protect her back in the day.

Another one gone far too soon…

RIP

🙏 <— Embassy Forever

— Josh Alexander (@Walking_Weapon) December 13, 2021
I wasn't close with Jimmy Rave, but I was able to work with him on a few occasions. He was a kind, bright, talented young man. I'm very sad to hear about his death, especially considering he was so young & had a wife & children. I hope your soul finds peace, Jimmy. pic.twitter.com/sCx7luwz2J

— MATT HARDY (@MATTHARDYBRAND) December 14, 2021
It has been revealed that Jimmy was dealing with multiple heath issues at the time of passing. It will be a while before the fans and industry can even begin to move forward from this dark day.
Jimmy Rave had his legs amputated for medical reasons
The former TNA and ROH star was suffering from MRSA infection which resulted in him having to have both his legs and his left arm amputated.
He spent quite a handsome amount of time in the hospital which raked up his hospital bill. Having no choice, Rave had reached out to his fans on social media and expressed his condition and the difficulties he was facing in paying the bills.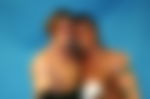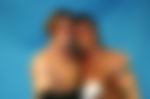 He revealed not wanting to come out to his fans about his condition, especially for the embarrassment, but ultimately he required their help to pay the bills. However, many fans appreciated him for seeking help.
James Guffy had worked with numerous wrestling promotions
Rave began wrestling in 1999.
During his pro-wrestling career, he worked with NWA, and was the two time NWA Heavyweight Champion.
Apart from NWA, he made an appearance during WWE Sunday Night Heat, worked in Japan at NJPW, and also had a feud at ROH. Additionally, he worked with Rampage Pro Wrestling as a Booker for several years.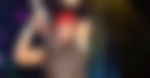 He announced the end of his pro-wrestling career when his left arm was amputated. It was the end of his 21 years in the pro-wrestling business.
ADVERTISEMENT
Article continues below this ad
Unfortunately, it just became worse from there. The infection spread from his left arm to his legs. As a result, he had to have them amputated as well.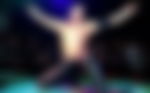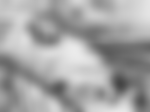 ADVERTISEMENT
Article continues below this ad
On the other hand, Rave had struggled with substance abuse for years which had triggered other health problems.
Today, there are no words to describe the loss his family and friends are going through. Our deepest condolences to Jimmy Rave's family and friends.