WWE Mentions CM Punk's Wife AJ Lee Amidst Ugly War With AEW
Published 10/26/2021, 3:19 PM EDT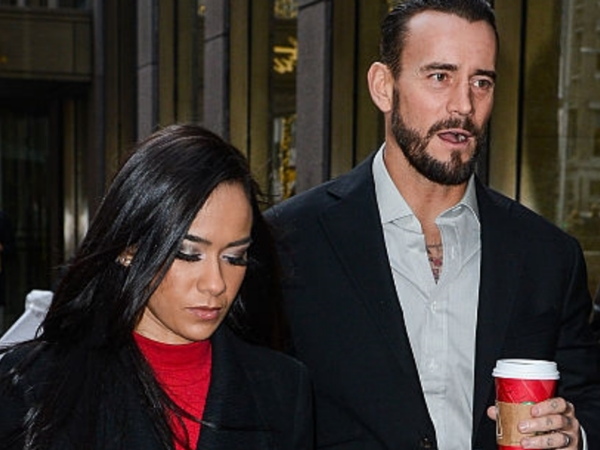 ---
---
WWE is at war with AEW, but that's not new. This has been the case for a while now, but WWE may have taken a step too far by taking an indirect hit at CM Punk and AJ Lee.
ADVERTISEMENT
Article continues below this ad
The company put up a series of photographs where Superstars dressed up like other Superstars. The first photograph of the same is Brie Bella, dressed up as AJ Lee. Moreover, the caption asked the WWE audience to rate the pictures.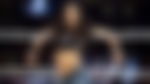 ADVERTISEMENT
Article continues below this ad
Now, considering WWE's bitter history with CM Punk and AJ Lee, and the current ratings war with AEW, it probably wasn't the best decision to bring in AJ Lee into the mix.
CM Punk and WWE's strained relationship
Punk's last match in WWE was back in 2014. Following that, Punk left the company after realizing WWE did not care about his health at all.
https://www.instagram.com/p/CVatP1FNlfj/
Moreover, WWE sent his release papers on his wedding day with AJ Lee. Now, of course WWE claimed it was a coincidence, but Punk believes otherwise. According to WWE did this on purpose and that strained the relationship further.
Now, Punk is working with AEW. In fact, since his debut, Punk has taken multiple shots at WWE and Vince McMahon indirectly.
Therefore, not bringing up AJ Lee on a post would probably have been the right decision here.
Keeping that aside, WWE is at war with AEW over ratings for a while now.
WWE's current war with AEW
AEW Rampage and WWE SmackDown overlapped for thirty minutes on October 15th, 2021. During that overlap, Rampage defeated SmackDown in terms of ratings.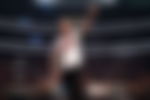 ADVERTISEMENT
Article continues below this ad
Even Tony Khan started ranting about the same on Twitter, so much so that he got under the skin of some viewers. But, it seems like Khan is not actually over it.
Upon his appearance on Busted Open Radio, Tony Khan brought up the situation and revealed that he wanted to have CM Punk's match during that period without any commercial for maximum viewership.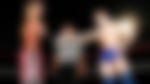 ADVERTISEMENT
Article continues below this ad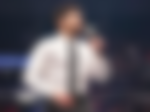 So, considering that fact, WWE probably really shouldn't have brought in Brie Bella dressed as AJ Lee for the "Superstars dressed as other Superstars" series. Maybe that was a below the belt shot!